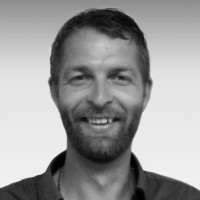 Contact Details
0400 095 483
Hi my name is David Bann, for as long as I can remember I have had a passion for the Building Industry. From going to work with my dad as a little kid, to being able help my clients achieve their dreams, of building their new home or investment.

I am a licensed builder and have worked in all facets of this industry, as I left school. I started an apprenticeship in plastering, and soon after completion started working for myself. I thought that this wasn't enough, I needed more. So, went back to school to get my builders licence, once completed got a job building apartment buildings and schools.

I then progressed to project management and then built my own small boutique building company working on the tools and building some Beautiful new homes. Until one day when I had an accident and hurt my back and found myself in hospital having an operation.


That is how I find myself here, loving what I do and helping you build the home or the investment of your dreams, have extensive knowledge and experience in all areas of the building process, let me help you through the entire processes.

Specialising in:
Knock down rebuilds
Split Level homes
Subdivision
Multiple dwellings
Custom Homes

As an independent contractor I have Partnered with Rossdale Homes as I feel that they represent great value for money, and a fare way to build with offering their industry leading Fixed price contract.
---
I am available at the following display village:
Blackwood Park - Meridian Estate
---
What our customers say about us:
Mike H
"The main factors in deciding to go with Rossdale for our dream family home build was their true fixed price quotes, competitive pricing and the excellent customer service we experienced with the Sales Consultant David Bann.
David Bann went above and beyond during the design phases to help us recreate a 1930s Sandstone heritage cottage look that suits the Eastern Suburbs style. David also negotiated hard with NPSP council on our behalf as the council was painful and demanding as most councils are. Rossdale and David were able to recreate this look perfectly and David helped with building and design tips to improve the plans we had in mind. Throughout the build process David was also only a phone call away and promptly allayed any concerns or organised rectification.
The selection process was long but thorough and the suppliers and trades Rossdale use are top notch. We had a few minor hiccups with selections which Nikki at Rossdale rectified promptly.
The build quality is fantastic, Rossdale recreated this style perfectly, particularly the Stone Mason Guido and the heritage verandah tiler - craftsmanship was superb.
Rossdale site manager Stephen was very thorough and attentive towards the latter stages of the build, ensuring we as the customer were 100% happy with the final product. A few minor issues or workmanship faults came up in the latter stages but Stephen was onto the trades before we even noticed, filling us with confidence. Not to mention we had our own private building inspector who thought it was a high quality build with only very minor faults he was able to pick up that were fixed ASAP.
All said and done Rossdale honoured the fixed price quote as they state and delivered a high quality 1930s Sandstone Heritage dream family home. I would be happy to recommend them to anyone. Specifically David Bann the consultant and Stephen the site manager went above and beyond for us and our home.
Thank you"