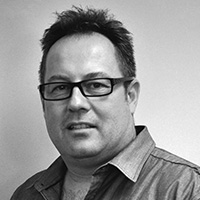 Contact Details
0420 677 339
I am an easy going person who takes pride in being brought up in the country; I think this environment has helped shape who I am today, and given me the ability to relate to people on any level.
I started out in the building industry in 1989, where I began my trade in carpentry, completing it in 1993. I moved on to start my own business as a fully qualified carpenter in 1994, where I initially worked for various builders around Adelaide operating a 6 man crew. A year after this I started doing carpentry on Rossdale Homes sites and I haven't looked back. Since then I have continued to expand my knowledge completing a Builders/Supervisors course and obtaining my General Builders License.
I have been involved in too many Rossdale projects to count, but many of these have included Rossdale Display Homes, I have also specialized in the construction of many large complex custom homes, as well a my own home.
In due time I decided to apply my extensive knowledge of new home construction to become a sales consultant for Rossdale Homes. With my "hands on" experience I can guide you through the building process and help you achieve your dream home.
---
I am available at the following display villages:
---
My House and Land Packages:
15 Flinders Street, Angle Vale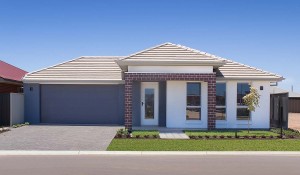 Location: North

$442,000
---
What our customers say about us:
L Riddle
Dear James,
I just want to pass on to you my thanks for the great job you did with Ben & Kim and their first home.
Having a building background my husband Malcolm was exceptionally sceptical and we were both over protective, but your honesty and gentle approach won the day!
And Malcolm is the first to admit that the quality of their home is quite good and they had very few hiccups along the way.
So thank you. I know their home was your first sale. I hope it will be one of many more to come.
Regards,
L Riddle
---
B Riddle & K Shields
To whom it may concern.
My partner and I wish to express our sincere gratitude towards Rossdale Homes and especially building consultant James Phillips for the caring and professional approach which was taken during the construction of our very first home.
After only a few weeks of house hunting in early 2013 my partner and I fell head over heels in love with a Rossdale Homes design labelled 'Mawson' and it was in this very display home that we first came into contact with building consultant James Phillips. Upon having our first meeting with James it was clear to us that James was relatively new to selling houses; however his building knowledge and customer service was simply second to none. James also displayed a very caring and honest approach towards his work and especially towards his clients, to which we are particularly grateful for.
My partner and I have now been living in our new home for almost two months now and cannot be happier with the outcome. The workmanship is of the highest quality standards and it is evident that much consideration was taken during the construction of our home.
We wish to thank all those at Rossdale Homes especially James Phillips who have helped make our dream a reality and turn our house into a home.
Sincere Regards,
B Riddle & K Shields.
---
M & L Wildash
As we settle into our new home, we wanted to take a minute to thank Rossdale, James Phillips & Matt Leonard for making our journey in this experience an absolute joy.

It was a pleasure to work with James who listened to what we wanted in a house and not what he 'thought' we should have.
The service we received was exceptional!

We could not have asked for a better Sales person to guide us through the process.

James' experience and patience served us well. His knowledge in the Building industry is
Invaluable.

James is a true professional and in a class by himself.

A big thank-you to Matt Leonard our site manager for his great input into getting the house finished well before time. Nothing seemed to be a problem for him, he always kept us up to date with everything & making sure we were happy with what was going on.
All Staff we dealt with were outstanding, we had no problems with any one, they are all a great asset to Rossdale.

We will be highly recommending Rossdale & staff to all our friends and relatives who mention Building a new home!

Thanks again and best regards,

M & L Wildash
---
Zoe
From the first appointment with James at Rossdale to discuss the options of our build to the handover with our fantastic building supervisor Matt, our build was flawless. Rossdale were very transparent and helpful & walked us through the entire process. James was always accommodating & never tired of my endless & naive questions. During the build there was open communication and the ability to view each stage as it progressed. Matt went above & beyond what was required of him & took the time to double check details before any mistakes were made. The trades are of the highest quality which resulted in the most professional & high standard build. I would definitely build with Rossdale again.