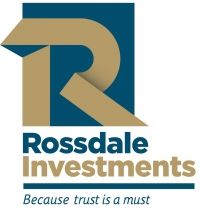 Contact Details
8433 2000
---
---
My House and Land Packages:
Lot 38 Clark Avenue, Onkaparinga Hills
Location: South

---
What our customers say about us:
R & S Heaysman
We are extremely pleased with the high level of service and professionalism that has been shown to us during the whole process of acquiring an investment property through Rossdale Homes.

The seminar evening was informative without being an information over load, we met various members of the investment team from Rossdale Homes and other key business's assisting in making the whole process work smoothly.

We were after the least hands on process possible, the Rossdale team made that a reality from the beginning through to the hand over. We chose a full turn key option which is fully project managed by Rossdale Homes right down to the letter box number.

Contact and progress updates were regular, and our involvement was minimal, very minimal. Rossdale Homes have put a great team together to make this happen, our mortgage broker, Craig from Sapphire Mortgage Dynamics expertly guided us through from the beginning looking at investment options within the range of properties that Rossdale Homes offered through to the setting up of the mortgage, progress payments and loan structure to suit our needs.

At handover we were met at the property by Brooke (our lovely contact at Rossdale Homes), Craig King who managed the handover process, Craig Vasey our mortgage broker and our appointed rental property manager Tom Hissey.

Our investment property is tenanted at 8% higher than the amounts shown during all discussions and to add icing to the cake the bank valuation came in higher than the full purchase amount for the build.

Love your work team, thanks to all involved.