R Dasari
Started our Journey of demolishing, sub-dividing, selling half the land and building our home. Initially dropped by at Rossdale Homes offices to have a preliminary conversation. Sagar Wadhwa, our consultant spent was excellent and spent the time to explore options and came up with a recommendation that worked very well for us. Was one of the best decisions we made.
Once the contract was signed. I was provided stages of the build. There were many questions that I was not sure of. Sagar went over and beyond to clarify any questions I had.
We are extremely please by the build quality. The period of warranty was great. The Rossdale team fixed all the issues that were highlighted within a reasonable timeframe.
Build timeline was delayed understandably due to COVID. However, the fixed cost was a great benefit for me as a client when I have heard horror stories of cost increases from other builders. My home was delayed by nearly 6 months where I had to pay for my rental house.
Rossdale's communication was friendly and the team try, but it seemed like the staff were overwhelmed with the workload.
My recommendation to anyone building they home. Please clarify all your questions during the preliminary phases. Try your best not to make changes after build commences. Have patience and be reasonable.

In summary, I think the Rossdale team may not be perfect, but I was more than happy with the build quality and would recommend Rossdale to anyone planning to build their dream home.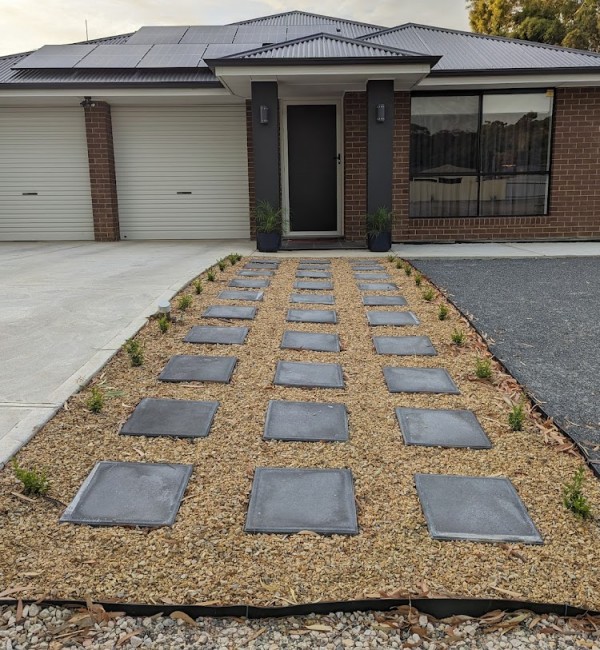 Sagar Wadhwa
---
A Singh
Finding the right location, land and more importantly finding the most trusted and dependable builder was a never ending task for me.
After meeting reps from plethora of builders, I met Sagar from Rossdale homes and he nailed the very first virtual (due to COVID restrictions) meeting.

I still remember his words - you tell what do you want to see in your house and how can he help in achieving it. He literally kept silent and listened to my requirements. That day I realized they are not one of those builders who dictate and simply delivers you what they have to offer.
Rossdale offered the much needed flexibility and customization of their standard designs with NO customization fee (bingo!!).

Oh, I missed mentioning that Sagar also visited couple of lots on my behalf and helped me in finding the perfect location for me.
I have seen his dedication, eye to detail (all my considerations were addressed), expertise in his field and above board personality that made my construction journey much easier and smooth. Sagar was always on top of things and open to questions/changes I had and advised me the best to his knowledge.

He also saved me thousands of dollars with FIXED PRICE QUOTATION & it was a game changer. I literally had ZERO stress due to timber shortage, expensive traddies during pandemic as not even a single dollar was charged above the contracted price.

If anyone looking for customization, smooth construction process, fixed prices then look no further than Rossdale, especially Sagar. :) Thanks man!!!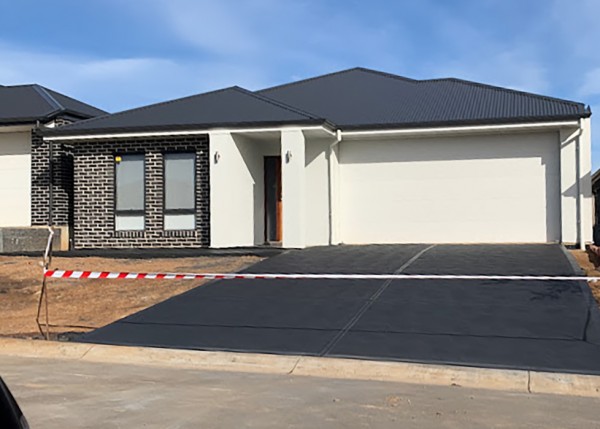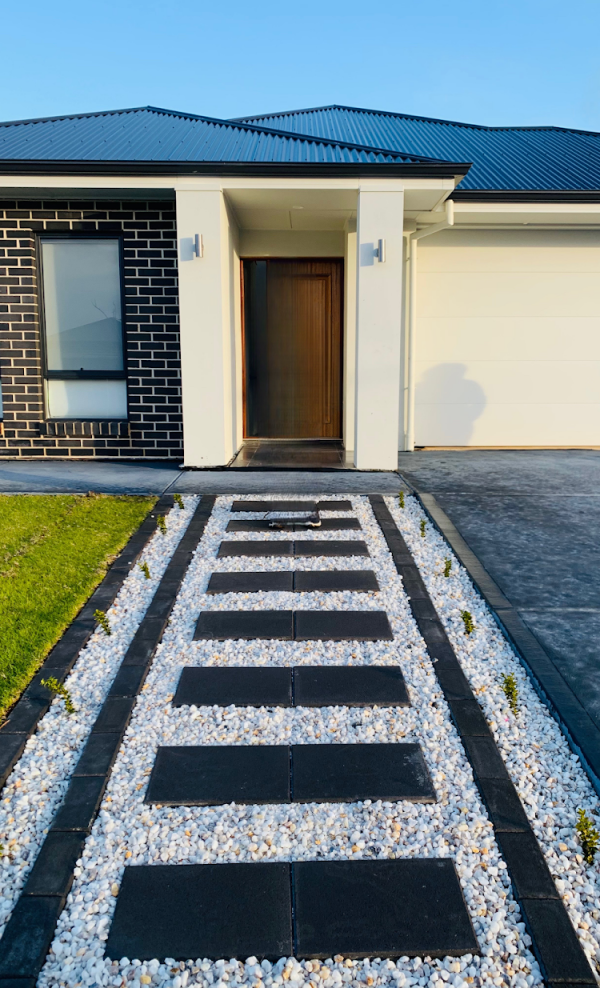 Sagar Wadhwa
---
Robbie & Tricia
Robbie and I want to thank you Leon Margaritis for assisting us to build our first investment property with Rossdale. We subdivided our block in Magill, you liased with council and arranged the land division along with assisting quotes for demolition. Everyone was great and our special thanks to Stephen the supervisor who ensured that everything went smoothly with our build. We are excited to be back doing our second house with the team at Rossdale.
Having a fixed price and no variations with price increases due to the increasing costs of building materials and sub contractors gives us confidence to do the second build, thank you again Leon Margaritis.
Leon Margaritis
---
Jo & Pete
"Leon,

A brief note to say thank you for your support throughout the design and build of our property.
Despite the delay in build time and the challenges brought on by Covid, we appreciate all that you and your team did to communicate with us, and support us throughout the build.
We also recognise that Rossdale was most likely impacted by changes in building costs and supply chain challenges, but never waivered their 'fixed price' commitment to us. This gave us great peace of mind from start to finish.
From our first meeting onwards, we have always felt comfortable reaching out to you, and your open and honest responses always put us at ease. The service provided by you is a prime reason why we would recommend you to others looking to explore a new house construction project.
Thanks again."
Leon Margaritis
---
Michael & Tracey.
Our Sales Consultant, Kostas Nicoloulias, made our experience with Rossdale Homes an awesome journey. His impeccable organisation skills, keeping us informed about the progress at every stage is amazing. Kostas was committed to keeping us satisfied and happy from the very beginning. He was always attentive to, and understanding of our dream for building our forever home. We would thoroughly recommend building with Rossdale Homes, with Kostas as your sales consultant.
Kostas Nicoloulias
---
K Rupinder
"Our journey of building our house has been an extraordinary experience, and we couldn't be more thrilled with the final result. From the initial design phase to the last finishing touches, every step of the construction process was executed with precision and care, thanks to the exceptional team at Rossdale
Sagar Wadhwa, our consultant, deserves special recognition for their impeccable organization and timely execution. They kept us informed about the progress at every stage, ensuring that the construction stayed on schedule and within the agreed budget. Their professionalism and commitment to customer satisfaction were evident from the beginning, and they consistently exceeded our expectations."
Sagar Wadhwa
---
A Singh
"They are experts in split level design and Fixed price helps a lot when you're building on difficult site in Woodforde, Hamilton Hill. Our consultant Sagar educated us well throughout the process and acted patiently with our multiple questions.

Our site supervisor Stephen paid good attention to quality during construction.

We waited a bit longer due to Covid but we are very happy with the outcome and value for money."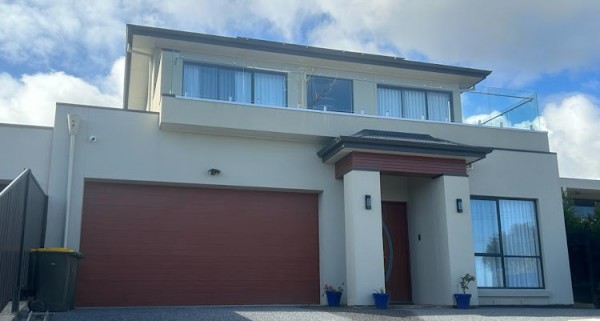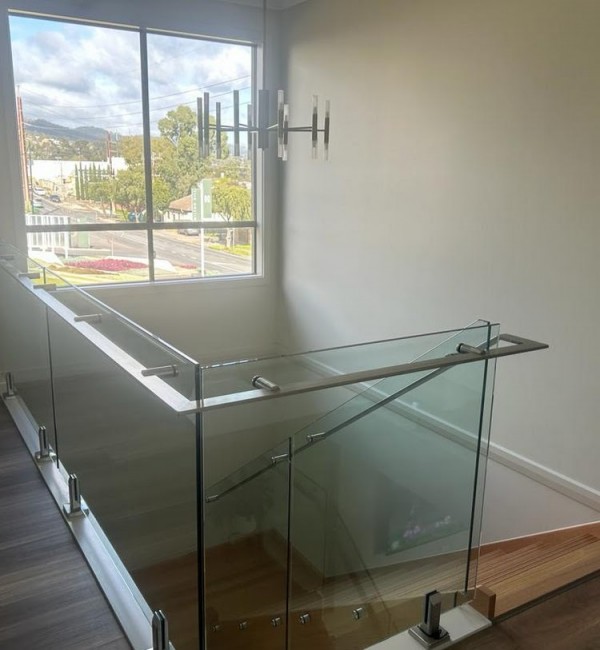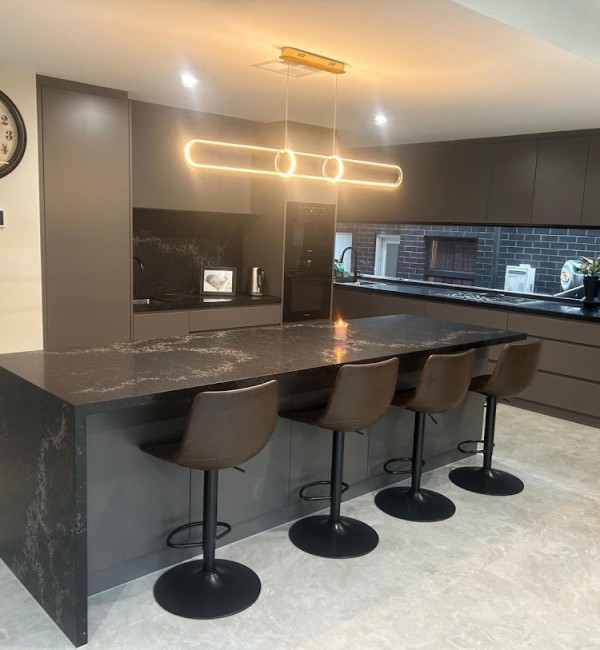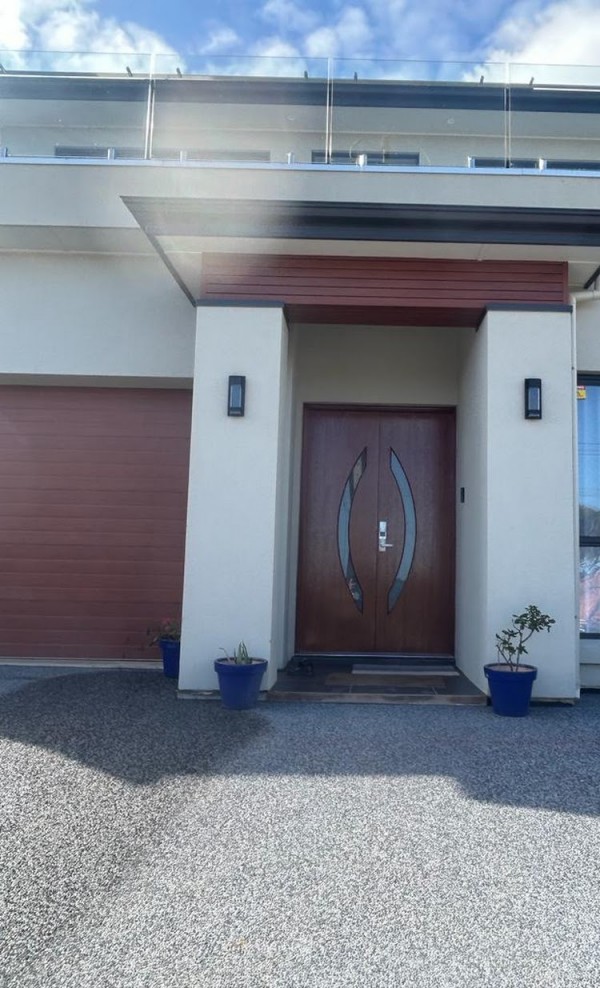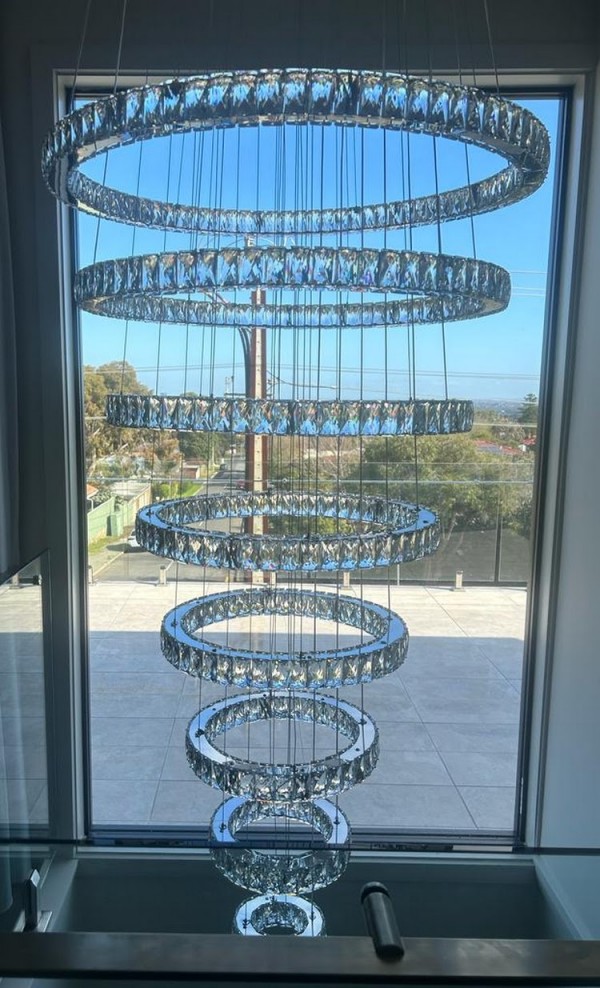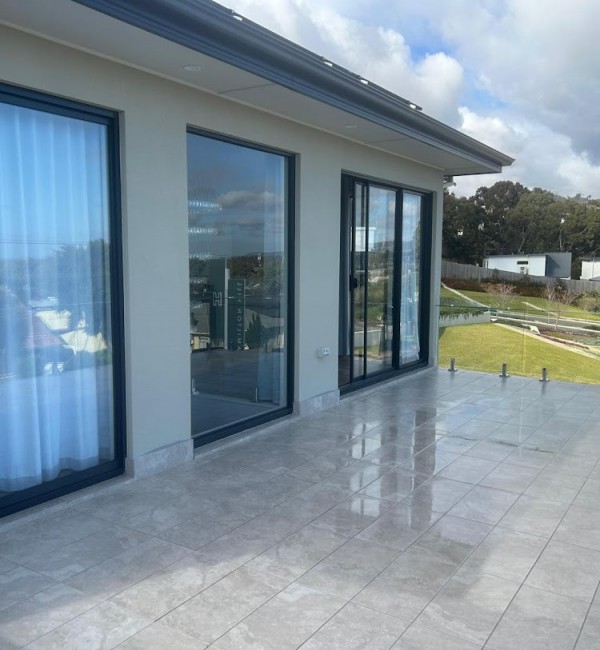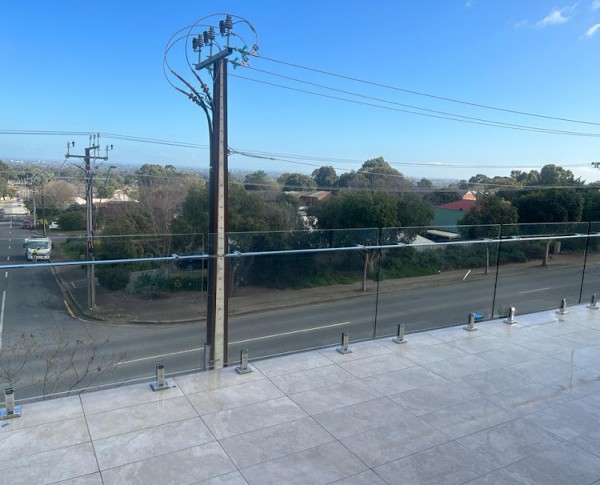 Sagar Wadhwa
---
K & M Harrison
We have recently built with Rossdale homes and we are very pleased with the build. Amazing job would build with them again.
Geoff Greenow
---
V Prakash
We built our forever home with Rossdale. Sagar was very professional from the very beginning and guided us throughout the entire build process. They accommodated all our needs including an assisted living space, steam room, spa and even gas ducted heating.

The build price was good value and the our fixed price quote was not changed after the advent of Covid even though we received the quote before Covid.

We highly recommend Rossdale to anyone looking to build a custom home and looking for a professional builder that offers good value for money.
Sagar Wadhwa
---
Mr Glenn P
I have been working with Dan since 2008 over several builds, and have placed all my trust in Dan over the years. I know his role only 'requires' a certain level of involvement, however Dan has always made the effort to get involved or do whatever was asked whenever needed. It is extremely rare you hear of this level of support within the building industry, and I am happy we ended up with Dan as our Building Consultant.
Over the years, I have gotten to know Dan on a certain personal level as well, and you can see that he approaches both relationships equally. He vests himself emotionally into his work, something you don't see often in a 'sales' oriented role. We believe Dan is an honest and extremely hard-working individual and look forward to developing our professional and personal relationship with him over the years to come.
We believe anyone looking to build would benefit greatly from his skills and efforts.
Daniel Coperich
---
Annabelle E
This is a deserving testimonial for Dan Coperich. I have had the pleasure of knowing Daniel for just over three years and multiple builds and thought I would take a moment to recommend his services.
Daniel has proven to always be there for his clients (those that we have referred to him), as he was certainly there for me. Countless times I have witnessed him putting in the extra hours and effort to ensure the best results for his clients.
Working for a recruiting agency, I am intimately familiar with the qualities and skills that make a good consultant and Sales Professional. I can say with confidence Daniel has a rare combination of skills and manner by which he conducts himself both professionally and interpersonally and anyone looking to build should be lucky to be in his care.
I have happily recommended Daniel skills to friends, and would happily do so again.
Daniel Coperich
---
Miles and Jade L
I am happy to provide this testimonial for Daniel Coperich. My wife Jade (Australian) and I (American) benefitted greatly from his time, advice, and support with our build. I can attest to the transparent and "client first" approach that is a part of his business philosophy.
Daniel conducts himself with as a high a level of integrity and care for his clients. I have referred Daniel to many other clients from my professional network over the years, and without fail, they are always impressed.
Daniel Coperich
---
Luke and Larissa
My Wife and I were first clients of Daniel Coperich in 2009, and have gotten to know him personally as well over this time. We simply would have not made it through the building process without him. From his tireless efforts, skills, and patience with the custom design of our new home, through to the support he provided even after we received our keys; he was exemplary.
Personally, it has been a pleasure getting to know Daniel over the years. We've realized through the experiences of our friends that what Daniel provided us was truly unique, and our existing relationship is a testament to that. I don't know many building consultants who regularly have dinner and schedule outings with their clients. This seems to be a regular outcome for him.
His knowledge, willingness to take on anything that his client needs, and the attitude with which he takes it on is first class. There is no question he has had a positive impact on his company, the industry, and the community.
I would absolutely refer him to my friends and family as well as become a repeat client.
Daniel Coperich
---
N Ikonomos
"From the first time we met at the display home up to months after the build was finished you always maintained contact were easy to approach but most importantly you really cared.
You made the process with Rossdale a smooth process even with my lack of experience.

I would recommend anyone thinking of starting the building journey to speak to you first."
Leon Margaritis
---
Alec & Amie
"We would like to thank you Leon Margaritis for helping us build our dream home. Through the first stages of assisting with the design, all the way through to the handover, Leon you have gone above and beyond to ensure we receive exceptional service. As stressful as building can be, you would always contact us directly and promptly for any questions we had. Any issues we encountered, you would personally handle and ensure a smooth process.
Your exceptional service has played a big part in our overall experience with Rossdale and would highly recommend Leon Margaritis to anyone looking to build their dream home."
Leon Margaritis
---
G Vistoli
Was a big gamble for a retiree couple to build a new home.

We selected Rossdale after friends who knew Stan Parker recommended them.

From our initial meeting Michael Penney and Stan made us feel very welcome .We presented our own plan and they were able to deliver exactly to that plan.

Their true Fixed price guarantee was also a major factor. They assisted us with the Government 25k home builder grant application which we were able to submit by the deadline. We had a very good supervisor Stephen ,who followed up all the minor glitches we identified during the build process.

Furthermore in a Covid year he was able to arrange hand -over on the exact date as per contract date. In all it took 7 months from scratching the dirt to finish. An exceptional effort from all concerned at Rossdale. Despite now being in our new home for 3 months there are still a few minor issues to be resolved. Front security screen door needed to be adjusted and we are still waiting for it to be fitted. Also our front porch sensor light does not work.

Rossdale have acknowledged these issues are still outstanding and have occurred due to trades covid cases and assure us they will be rectified as soon as possible.

Overall it has turned out to be a dream home.
Michael Penney
Brooke Parker
---
Coralie R.
A big thank you to Rossdale for making this process easy, especially to Tiff Hall, Amber and Paul our project manager. It was our first time building and I can not fault Rossdale I highly recommend them. Our house was built in less than 6 months. 10 out of 10.
Tiffany Hall
---
Renae
I don't think I appreciated how many "pieces" were required for a new build before undertaking this process with Rossdale. Michael & Brooke were really informative and gave great guidance on the variety of choices when it came to designs and selections, and going through the council application process. I see some people try and micromanage the building process and that's not me as a customer - they are the experts and there are so many elements required to building - the main thing I care about is the finished product. The quality of the build is excellent and any minor issues were identified and rectified quickly - the building supervisor Tom was honest, down-to-earth and attentive despite a busy workload. I can see the building industry is really stretched thin at the moment (as evident by demand and then shortages in supplies and staffing) so I feel grateful and happy to have the house I do now, and very happy to have chosen the journey to be with Rossdale.

Michael Penney
Brooke Parker
---
J. Vincent
To Rossdale Homes,
Thank you very much for introducing me to this system where I am able to reduce my personal income tax and invest in real estate at the same time.
Up until this time I was enjoying life without too much concern for my future. I had no idea that I could reduce my income tax, pay of my own home loan faster whilst at the same time building my personal wealth. I still enjoy life to the max but now I am comfortable in the knowledge that I have a safe a secure investment of bricks and mortar, which will continue to grow in value over time.
The professionalism shown by your investment team was immediately evident and made me feel comfortable with the decisions made throughout the process.
The team explained what was involved in purchasing a brand new home for investment and how easy it was to get started. I always knew that I had to do something for my retirement but it always seemed to get put off for one reason or another.
My next meeting was with an accountant who worked out all the figures and arranged the Finance. He made things very easy for me to understand and I am please at not having to run around town to find the best loan.
The construction of the home went very smoothly and finished on time.
Property Rental Network found a quality tenant who was ready to move in right away. All of the little tasks such as insurance and the depreciation schedule were taken care of for me, which I was grateful for, being a busy professional person.
I am looking forward to doing this again as soon as I am able.
I have no problem in recommending this system to my friend and acquaintances.
J. Vincent (Hahndorf)
Rossdale Investments
---
Peter - Adelaide Prestige Homes Renovation Project
Hi Brett,

... I cannot think of a more difficult time to be managing building projects. Trevor did a fantastic job of keeping things moving along at every opportunity and keeping us informed of the timing of various parts of the project. Being able to stay in our house was very helpful. Given it is not a huge property, the fact it was not that difficult to remain in the front of the house is a credit to the builders and tradies that came through. So Sharon and I are really pleased how the Reno has gone. A photo so you get a small glimpse of the finished product. Do feel free to drop round and check it out if you get the time. We are also pleased with how it has all come together. So end to end we have been very happy working with you all.

Regards

Peter
An Adelaide Prestige Homes Renovation Project
---
N Morelli
For me and my partner going into building a house was a extremely exiting but also daunting experience.

I didn't know much about the whole process but Zak helped me and my partner build our perfect dream home.

I'd highly recommend Zak as a building consultant he really cares about you and goes above and beyond to help you with whatever questions you need answered or any concerns you may have.
Thank you Zak and Rossdale homes for helping my family build our dream home.
---
Jim and Christine
Rossdale Investments
---
D Platt
Also wish to take this time too express my complete satisfaction with Rossdale Homes and the team involved. Personally thank the professional people that helped me with ALL the right advice, addressed my concerns when i did not completely understand and explained in detail the process.
Des ( Accountant )
Craig ( finance )
Andrea Carr ( Shared Living SA ) & Team..
Craig ( Rossdale Homes )
Brooke ( Rossdale Homes )
I HIGHLY recommend anyone to choose rossdale homes Trust is a must has proven that my dreams can come true . I look forward to hopefully more builds and using Rossdale Home and the team to assist me in my next build venture ( buy and sub divide next ).
Rossdale Investments
---
S & M Ferguson
Malcolm and I would like to thank you all for making our house build process so smooth. From beginning to end it was seamless. You were both very professional and responded to questions promptly. Where help and advice was needed you both stepped up to the mark.
The finished product exceeded our expectations. The finish of the house/fixtures/fittings was excellent. Please thank the building supervisor, Damian, on our behalf.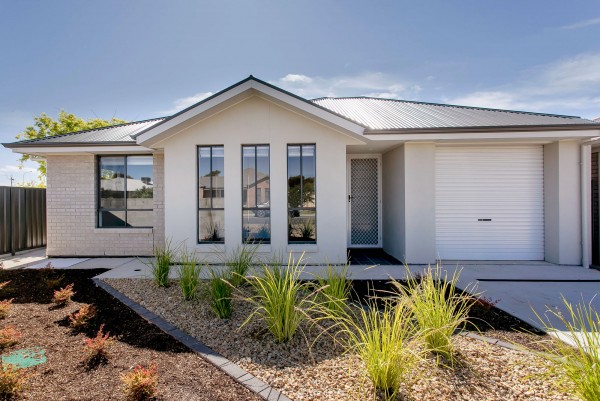 Rossdale Investments
---
Roger & Wendy
Rossdale Investments
---
E Stathopoulos
Being in the construction industry the last 25 years and project managing two of my own houses I did think of building my own home again but was referred to Rossdale Homes and thought I would give a builder a chance as I'm very fussy with attention to detail whilst making sure my value and knowledge was going to be accepted part of the building process.
I was lucky to be introduced to Leon Margaritis which he was very understanding, friendly, positive and always replied to my text messages at all hours of the day and weekends, his communication was outstanding and put me at ease allowing not just him but Rossdale Homes to look after my project. I can't fault the preliminary process once signing contracts with Leon, his assistant Nikki was very helpful and whenever I had a query with my selections or pricing she always got back to me in time as I anticipated how busy the industry is at the moment with the building grant.
I'm very involved with the Greek community and can't praise Leon enough for his efforts and by the end of our dealings his Greek did improve dramatically but in all seriousness he has a good name and happy to recommend him to all my family and friends in the Greek community.
Leon Margaritis
---
G and L Hanan
To Rossdale Homes,
We would like to take this opportunity to thank all those involved in the process including the trades and office staff we haven't met. Although we had built houses before to live in, this one was special, being an investment, the whole approach was quite different.
We found it an exciting experience.
I know being an investment you don't want to have an emotional attachment but we are so pleased with what we have got and the overall finish with the landscaping and presentation has made us think we should move in!
Anyway, before the first is finished we have signed up for a second.
G and L Hanan
Rossdale Investments
---
Alison & Geoff Bandick
To Rossdale Homes,
I had attended other property investments seminars before but I did not feel very passionate about investing until I attended one of your investment seminars. After this seminar I knew that Geoff and I could easily invest in a property to create wealth and to help financially in our retirement.
Soon after the seminar we met with the investment team and the accountant to work out our financial position, and later we were shown various investment properties around Adelaide.
By the end of the day, we had purchased our first investment property. Not only were we impressed by the quality of the homes and the way they were presented, we felt very at ease with Rossdale Homes and felt that they gave us all the right information to make our decision.
The whole construction process has been very smooth and by the time our property was completed we had a tenant to move in almost immediately.
Now we are beginning to see the benefits of investing in property with the help given to us from the investment team at Rossdale. We have been speaking to other people about our investment property and how impressed we have been with Rossdale Homes and your investment team. We are planning to go through the same process again later this year and we have no hesitation in recommending Rossdale's Investment Options to other potential investors.
Many Thanks,
Alison & Geoff Bandick
Rossdale Investments
---
L Leopold
"Well, our build is done and we can't thank Rossdale enough. For many years I have haunted display homes waiting for the right opportunity to rebuild - and no, I wasn't daunted by our first build 38 years ago.
Rossdale had the home that we both wanted to build - our forever home. They worked with us offering the right advice where needed and incorporated the changes we wanted to make to their Springfield plan.
The outcome was certainly worth waiting for. No build is without its hiccups, we had some but they were dealt with professionally and promptly with no stress. We highly recommend building with Rossdale and yes, we would do it all again with Rossdale! Our thanks especially to Sagar, Helen, Nikki, Paul and all the tradies - great work guys!"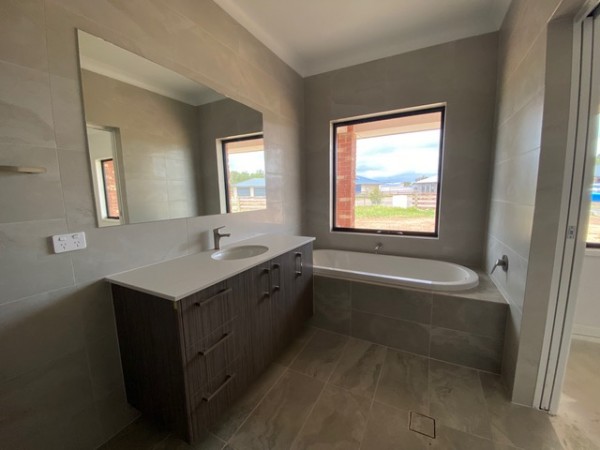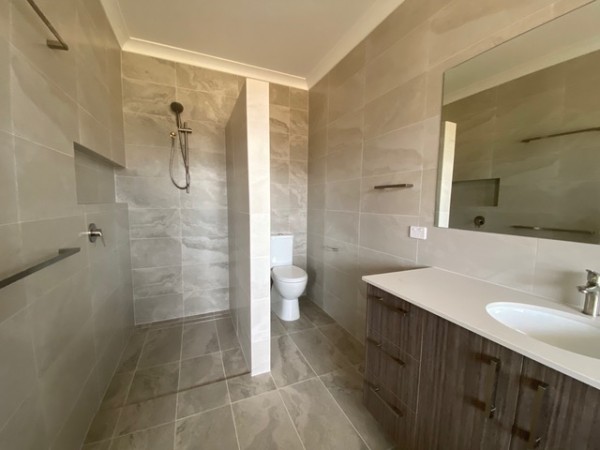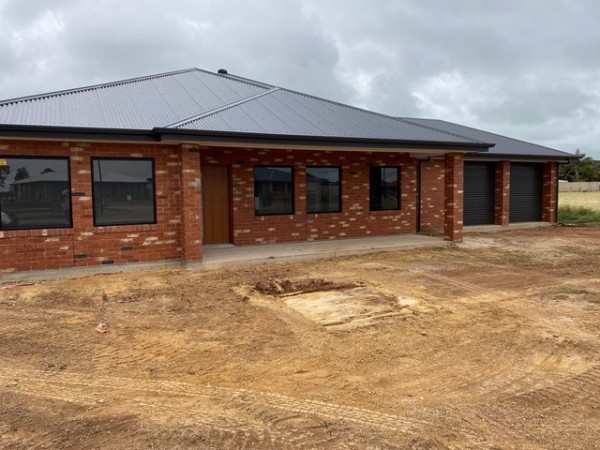 Sagar Wadhwa
---
Graeme and Tracey
Rossdale Investments
---
K Biggs
Highly recommend Rossdale homes, our experience has thankfully been a good one! We were hesitant to build at first, but after meeting Zak he was able to ensure we had a smooth building process and was there to answer any questions we had.
---
A L
Building Consultant Zak was amazing, He goes above and beyond and really listens and follows through. He has enthusiasm and love for what he does, pretty rare these days. Highly recommend
---
B & S McDonald
"We enjoyed building with Rossdale Homes as they were good to deal with through the whole process, we had a great supervisor, and were at ease knowing the price was fixed."
---
Trevor and Shirley
Rossdale Investments
---
Semmler (Broadview)
Leon Margaritis has, beyond expectations, taken my wife and myself through the set back of a builder ceasing to trade, journeying with us to obtain a new contract with a reputable builder so that we can complete our home.
In that time of personal turmoil for himself he has kept in touch with us, understood our needs and has not overlooked the detail of our original plans.
He listens, he understands his industry and is accessible and has earned our highest respect.
I was personally impressed at his interest in us as people.
Semmler (Broadview)
Leon Margaritis
---
S Beri
I have built a house through Rossdale and my experience with them has been very good, even in these pandemic and shortage of timber they built the house in less than 6 months. Sagar, Matt and Helen have all been very helpful through the course of building the house from start to finish. I would highly recommend to built the house with ROSSDALE.
Sagar Wadhwa
---
E and G Vaninetti
Never having built a new home before, we were very cautious about hidden costs. Rob was very honest and upfront from the start about any costs that may pop up in our fixed price quote. It was a pleasure having Rob as our contact person for the start of the building process and as a result we are now living in our beautiful new home.
Rob Gosling
---
H Skeffington
My husband and I started our first-time building journey last year - prior to the Builder's grant being announced.

We had fully researched and met with a number of builders prior, but it wasn't until we visited one of the display homes where we met our-now consultant, Sagar. We were very wary that sales consultants will tell you whatever you want to hear, as we had already had a shocking run-in with other builders.

However, not only did we love one of the designs of Rossdale that was very unique, Sagar was also a unique positive of Rossdale. At no point did he rush or pressure us, he spent many weeks going through every finer detail with us, fitting us in with our own complicated schedules, even whilst having his own family to worry about. To say he went above and beyond is an understatement!

This high-level of service continued past paying any deposit or money, where most builders' service drops off. He was completely transparent, upfront and detailed with all information and costs. There were no "hidden" surprises that we had to worry about. They made every little change that we asked for. At one point we reconsidered the plan of our kitchen, and Sagar organised for us to go up to Mt Barker and meet with another consultant to go through a display home, that wasn't even open to the public yet!! They took time out of their day and opened up a house just so we could fully consider the options we wanted for our own house.

He gave us all suppliers names and contact numbers so we could personally go and make decisions prior to our selections, so that we were fully aware of our costs and stay within budget!

With all of the grant pressure placed on the building industry, at no point was any extra pressure put on us, nor were we rushed through as just another number! Everywhere we went, people would compliment and say how wonderful Rossdale were, and how they all had the same experiences, even one of the rival building companies, had a consultant who had told us that even they were building with Rossdale - that itself has to tell you something.

Once we had completed selections, our file was passed onto Helen - a saint of a woman, who dealt with every single question we had. Although she was also looking after so many other clients, both Sagar and Helen had all the time in the world for us. They followed up every little error, every little change that we wanted to make or question. Due to the grant, our final variations took slightly longer than expected to get back to us, as external suppliers took longer - this also played into the bad timing of being over the Christmas period. Even though it was out of our control, Helen and Sagar kept us up-to-date with every change and update they could, we were never kept in the dark. Once we finally got our variations back we were bewildered by the cost......it was so much lower than we had expected. What is normally an extreme upgrade with other builders was within the normal range for Rossdale, and any extra upgrades were minimal because Rossdale had such great suppliers that the mark-ups costs were minimal!!

We are now at construction stage and cannot wait to move into our new home once completed. But CANNOT FAULT the incredible service we have (and still) received. We have recommended Rossdale to all our family and friends, and now our parents and friends are building with them too. We are beyond lucky and privileged to have an INCREDIBLE consultant - Sagar Wadhwa, and an AMAZING File Coordinator - Helen Grammatopoulos. They are the reason we have enjoyed our building process, and are the reason it has gone as smoothly as it has! They have had our backs and best interests at heart since day one! We cannot thank them enough, and could not recommend them enough!! Rossdale is lucky to have two amazing employees!

They are the reason we truly believe that Rossdale's "trust is a must" is guaranteed!
Sagar Wadhwa
---
Binks (Gawler)
Just finished building, I am really happy with my home, The service I was given was excellent by office staff and consultant Leon Margaritis.
I was happy with the speedy build time considering it was a large house and happy with the finished result (although some small changes are always needing to be picked up on and changed).
Binks (Gawler)
Leon Margaritis
---
Mike H
"The main factors in deciding to go with Rossdale for our dream family home build was their true fixed price quotes, competitive pricing and the excellent customer service we experienced with the Sales Consultant David Bann.
David Bann went above and beyond during the design phases to help us recreate a 1930s Sandstone heritage cottage look that suits the Eastern Suburbs style. David also negotiated hard with NPSP council on our behalf as the council was painful and demanding as most councils are. Rossdale and David were able to recreate this look perfectly and David helped with building and design tips to improve the plans we had in mind. Throughout the build process David was also only a phone call away and promptly allayed any concerns or organised rectification.
The selection process was long but thorough and the suppliers and trades Rossdale use are top notch. We had a few minor hiccups with selections which Nikki at Rossdale rectified promptly.
The build quality is fantastic, Rossdale recreated this style perfectly, particularly the Stone Mason Guido and the heritage verandah tiler - craftsmanship was superb.
Rossdale site manager Stephen was very thorough and attentive towards the latter stages of the build, ensuring we as the customer were 100% happy with the final product. A few minor issues or workmanship faults came up in the latter stages but Stephen was onto the trades before we even noticed, filling us with confidence. Not to mention we had our own private building inspector who thought it was a high quality build with only very minor faults he was able to pick up that were fixed ASAP.
All said and done Rossdale honoured the fixed price quote as they state and delivered a high quality 1930s Sandstone Heritage dream family home. I would be happy to recommend them to anyone. Specifically David Bann the consultant and Stephen the site manager went above and beyond for us and our home.
Thank you"
---
A Kaesier
How would you describe your experience with Rossdale homes?
Very smooth, so easy we could do it again!
What do you particularly like about your new home?
Everything! We love everything about it!
Look back over your experience of building and moving into your new home, how would you describe the process?
Very good, everything went smoothly
Would you recommend Rossdale to others and why?
Yes, Brad Robinson was great, gave us heaps of info and tips and wasn't pushy. Rachel from selections was great too.
---
M Pearn
What was your main reason for choosing Rossdale Homes?
The open and transparent method of determining the price of my home which resulted in a fixed price contract.
What things did you like most about the display home in our villages?
The overall presentation of the homes
What were the 3 best things about our Sales Consultant that assisted you?
1. His honest approach particularly in regards to price.
2. Offering suggestions in the early stages, but still listening to me requirements
3. Keeping me informed at various stages
---
B & R Gryst
What was your main reason for choosing Rossdale Homes?
Accommodated our needs in terms of design flexibility
What things did you like most about the display home in our villages?
Quality of finish
What were the 3 best things about our Sales Consultant that assisted you?
1. Had experience as builder/developer
2. Keen to assist with our design variations
3. Kept us well informed throughout progress
---
D Reek
What was your main reason for choosing Rossdale Homes?
We wanted to build our dream home with a quality builder.
What things did you like most about the display home in our villages?
Once we walked through the Valencia we fell in love with Rossdale
What were the 3 best things about our Sales Consultant that assisted you?
1. Constant contact
2. Very thorough
3. Professional
---
A Baker
What was your main reason for choosing Rossdale Homes?
Family has built with Rossdale before and was very happy with the fixed price.
What things did you like most about the display home in our villages?
Finishing, dressing and cleaver in display homes that have been chosen to showcase various options available.
What were the 3 best things about our Sales Consultant that assisted you?
1. All were very helpful
2. Answered my questions
3. Followed up when requested
---
A South
As a first time builder, I chose a pretty complicated project to start with; a subdivision with a significant tree and the minimum block size for the area. Rossdale Handled the approval of the subdivision and made my job pretty simple. The actual building process went very smoothly with people on site every day and the completion actually before the inital date given. Having moved into the house, I am very happy with the end result, it is a great home. Thanks to everyone that played a part.
---
N & J Busch
What was your main reason for choosing Rossdale Homes?
Daniel French produced a plan within 2 days of signing with another company. Came in cheaper and fixed price contracting so signed with you instead.
What were the 3 best things about our Sales Consultant that assisted you?
1. Young
2. Modern
3. Knew what I wanted
Daniel French
---
B Anderson
How would you describe your experience with Rossdale homes?
Planning: Excellent, peter work did a great job
Building: Very good, no real problems and 5 months build time
After sales: Quite poor, several problems after hand over which took forever to sort out
What do you particularly like about your new home?
Generally good quality build and extremely pleased with the floor plan.
Look back over your experience of building and moving into your new home, how would you describe the process?
Relatively painless until after hand over where things went downhill
Would you recommend Rossdale to others and why?
Yes, Good during planing/building but I would advise people about poor after sales service we received. If Rossdale brushed up their after sales care, you would get a lot more referrals in my opinion.
---
Courtney, Peter and Michael
ust a quick note to say Thank you for your assistance in completing our new home in the manner you did.
It was a relatively painless process during construction, and as we moved in last week we are starting to enjoy the house now we are settling in.
We have also received quite a few compliments on the style of house from neighbours, even after the problems with the colour of the roof.
Who knows, maybe one day we will build a 3rd Rossdale home!!!
Thanks again.
Regards,
Peter and Andrea and family.
---
D & V Huston
What was your main reason for choosing Rossdale Homes?
Design of home, feedback from friends who built with Rossdale.
What things did you like most about the display home in our villages?
Layout, choices available, well presented and practical
What were the 3 best things about our Sales Consultant that assisted you?
1. Offered information as requested and was knowledgeable
2. No pressure sales techniques
3. Always happy to help
---
G & B Anderson
To Peter,
Thankyou so much for the fantastic professional service you have provided to us. It has been a real pleasure working with you as your commitment and passion for your job shine through. We appreciate all you input with regards to our building project and just hope the rest of it goes as smoothly!
Kind Regards
G & B Anderson
---
N and C Swift
When searching for a builder, we had narrowed it down to two choices, Rossdale and another. Both were exactly what we were after. The thing that made us choose Rossdale was the customer service we got from Brad. He didn't make us feel like "just another sale". There was no pressure from him, and he made us feel comfortable.
From then on it was just friendly professionalism. He answered all questions with realistic answers, none of the answers you are normally given to entice you to sign on the dotted line, these were real and honest. He helped with possible designs, gave possible scenarios, and overall helped us with our decision. His attention to detail was outstanding, even taking the time to remember our kids' names, which made them feel welcome too.
Even now after our house is nearly finished, we get a call to offer any assistance.
We have no problems recommending Brad Robinson and Rossdale to our friends and family, in fact we have done so already.
Thank you for all your Help.
N and C Swift
---
J and D Hoffman
Rob Gosling of Rossdale Homes provided us with exceptional service from the very beginning. Rob was extremely approachable, easy to talk to, and willing to listen to our ideas, thoughts and opinions in terms of the design of our new house. Rob was upfront and honest at all times regarding time frames and costs and always maintained a high level of communication through email/phone calls when required. On top of this Rob proved to be a wealth of knowledge offering ideas and suggestions that we had not previously thought of. We would highly recommend Rob Gosling to anyone looking to build a new house with Rossdale homes.
J and D Hoffman
Rob Gosling
---
R & H Dunchue
What was your main reason for choosing Rossdale Homes?
- Fixed Price
- Comments by friends about experiences with other builders
- Reputation as described by family and friends
What things did you like most about the display home in our villages?
- Presentation
- Designs
- Quality of the build
- Quality of fixtures
What were the 3 best things about our Sales Consultant that assisted you?
1. Not pushy
2. Attention to detail
3. Followed up when they said they would
---
S Chau
What was your main reason for choosing Rossdale Homes?
The design I like
What things did you like most about the display home in our villages?
Have many different styles.
What were the 3 best things about our Sales Consultant that assisted you?
1. Friendly
2. Spend time to explain
3. Easy to understand
---
D and R Jeffree
We love the feel and quality of Rossdale homes and decided to take the steps toward building our home with Rossdale. Rob understood our needs and offered practical suggestions and solutions to all our questions. He made the process of building with Rossdale stress-free and enjoyable and we wouldn't hesitate to contact Rob again in the future when we build.
Rob Gosling
---
M McDermott (Sommerton Park)
Leon Margaritis, I just wish to express our sincere thanks and appreciation for the work you have done with us since December in bringing together a concept plan we had in our heads for our new Home. We have built 4 homes since 1985 but this was the first we have done from a blank canvas.
Whilst there are always issues with such a project both Jenny and I found the manner in which you personally managed the process was the main reason for the project from concept to contract sign off running smoothly and successfully.
I want to thank you for the help and guidance along the way and your guidance working with us on the selection task.
I would most certainly have no hesitation in recommending the service offered by yourself and look forward eagerly to the construction phase.
Once again thanks for the generosity and Fantastic Service.
M McDermott (Sommerton Park)
Leon Margaritis
---
L Ciccarello
What was your main reason for choosing Rossdale Homes?
Fixed price contract.
What things did you like most about the display home in our villages?
Different types of houses for different purposes i.e investment, family home, etc
What were the 3 best things about our Sales Consultant that assisted you?
1. Went through everything and explained it clearly
2. Honest and reliable
3. Friendly
---
J Toy
I would like to add that Brad is the most helpful Sales Consultants that I have met even after advising him that I had already signed with Charles he proceeded to be more than helpful in assisting me with my enquiries, when other consultants are only interested in their commissions.
He is a huge credit to Rossdale and management and should receive this feedback
Kind Regards
J Toy
---
T & R Yeend
How would you describe your experience with Rossdale homes?
Positive professional helpful and reassuring, the organisation etc. Excellent.
What do you particularly like about your new home?
- Underfloor heating
- Aspect and design for the space we have
- Solid finish
Look back over your experience of building and moving into your new home, how would you describe the process?
Whilst lots of decisions were quite stressful, advice from people exceptional and made choosing etc reasonably easy. The first stage plans etc seemed to take forever, whereas the building seemed to be finished really quickly
Would you recommend Rossdale to others and why?
Yes, reliability and a fixed price contract.
Daniel French
---
Flores (West Lakes)
"My husband and I were very impressed with the service from Leon. He made us feel comfortable/reassured during the planning process by taking the time to explain things simply and thoroughly. He understood our needs as a young growing family and provided ideas on what he thought a perfect home for us would be. All our phone calls were either answered straight away or returned promptly."
Flores (West Lakes)
Leon Margaritis
---
M Osborne
How would you describe your experience with Rossdale homes?
Enjoyable pleasant and in the end very satisfying.
What do you particularly like about your new home?
The design is exactly as we thought it would be (In a location we love).
Look back over your experience of building and moving into your new home, how would you describe the process?
The home was finished on time and moving in was simple, hassle free and enjoyable.
Would you recommend Rossdale to others and why?
Yes, the level of service and quality of the home produced.
---
G & S Watson
What was your main reason for choosing Rossdale Homes?
Reputation in the trade.
What things did you like most about the display home in our villages?
Showed what features we could have but really it was peter
What were the 3 best things about our Sales Consultant that assisted you?
1. Listened to our needs and good guidance
2. Willing to visit after house and give use all the time we needed
3. Went the extra mile
---
A Baker
How would you describe your experience with Rossdale homes?
Easy! I was always informed about progress of work & may house was finished earlier then expected.
What do you particularly like about your new home?
Everything.
Look back over your experience of building and moving into your new home, how would you describe the process?
Communication from Rossdale was great I was kept up to date with progress & expected completion dates. A few last minute problems were discovered just before handover, but supervisor made sure they were all rectified asap.
Would you recommend Rossdale to others and why?
Yes, friendly, SA owned & operated great house designs, easy & hassle free building process.
---
H Corda (Plympton)
"With Leon Margaritis, I can assure you that we were well looked after. Our phone calls were always returned and emails replied. Last year, due to our very unique circumstances Leon went all out in trying to accomplish everything beginning from design, selections and up to contract preparation was complete in record time. Service was always with a smile and despite our numerous changes, Leon patiently carried everything that were asked too. Essentially, Communication was always flowing which is key.
In light of the above, would have no hesitation to award your Leon Margaritis the full 5 stars."
H Corda (Plympton)
Leon Margaritis
---
C & V Williams
What was your main reason for choosing Rossdale Homes?
Price and quality
What things did you like most about the display home in our villages?
Overall appeal
What were the 3 best things about our Sales Consultant that assisted you?
1. His thorough knowledge
2. His patience
3. Willingness to put him self out for us
Daniel French
---
G & S Watson
What was your main reason for choosing Rossdale Homes?
Reputation in the trade.
What things did you like most about the display home in our villages?
Showed what features we could have but really it was peter
What were the 3 best things about our Sales Consultant that assisted you?
1. Listened to our needs and good guidance
2. Willing to visit after house and give use all the time we needed
3. Went the extra mile
---
G & K Vennus
How would you describe your experience with Rossdale homes?
Very positive – communication was clear and immediate so had no issues with getting information.
What do you particularly like about your new home?
It's 'newness' and freshness, got lots of positives from friends. Easy to maintain and we the open layout /design.
Look back over your experience of building and moving into your new home, how would you describe the process?
The building was fine but the preparation and financing etc was all a bit stressful at times, but nothing to do with Rossdale.
Would you recommend Rossdale to others and why?
Yes, General quality of structure and being kept informed. Quick turn around with e-mailed queries and questions really approachable staff.
---
Battersby (Semaphore)
My family and I were trying to build a house ... we have had many hiccups along the way and since moving to Rossdale and with Leon Margaritis, he has been helpful, knowledgeable, friendly and reliable and has been able to provide us with the answers we need to finally build our dream home . His ability to go that extra mile has been outstanding and appreciated.
Battersby (Semaphore)
Leon Margaritis
---
G Brown
How would you describe your experience with Rossdale homes?
The experience was very good although there are a few issues that are a little bit disappointing
What do you particularly like about your new home?
The look and finish is quite pleasing.
Look back over your experience of building and moving into your new home, how would you describe the process?
Quick and smooth.
Would you recommend Rossdale to others and why?
Yes, Overall the job was good and done in a good time frame.
---
J & S Tostevin
Experience with Sales Consultant Peter Work
What can I say about Peter? He's a legend!
Our experience with Peter has been great from beginning to end (once we reach the end, I'm sure). I'll try not to ramble too much, but over the past 18 months so much has happened and we have a lot to be thankful to Peter for, and I think he deserves recognition for all his hard work…in fact that should be Peter's Middle name – Hard. I think it also describes our project…it certainly wasn't easy.
I don't know that we could have picked a much harder block to build on, especially for our first time building. Once we knew that we would have to build a two storey or split level house, we spent about 6 months going to every display home that we could, and talking to every builder that we could. We originally spoke to Peter before we decided to pursue our project with another builder. The only reason we chose another builder over Rossdale was the price. After wasting about 4 months with another builder, we found that their price was not as attractive as the initially promised. Also, in comparison to Peter, their sales were pathetic.
So after 4 wasted months with another builder, we came back to Peter and Rossdale – it was the best thing we could have done.
Peter spent a lot of time with us initially, talking through various design options, building requirements and council stipulations. I believe he also went to have a look at our block in his own time so he could get a better idea of the location. Peter's wealth of experience and knowledge was invaluable, and I believe it saved us a lot of time in the initial stages. After talking through a lot of what sort of design would meet the council's requirements. That turned out to be good advice because Robert was very helpful and helped us understand what kind of design would meet the council's requirements.
Once the design was confirmed very quickly with Robert, Peter made the process very easy. Peter was always available to have a chat on the phone (even though I'm sure I called him when he was busy a few times). If he was busy, he would always follow up and return my call in a timely manner. My wife and I found Peter to be professional, polite, kind and always ready to share his experiences to help us understand how or why something had to happened a certain way. I think peter should be commended on his ability to relate to his customers, and the way in which he takes the time to explain everything in a way that is easy to understand (even if it isn't always an easy process).
I don't think that Rossdale can have a better person representing the company than Peter. He is a great asset to the company, and more then that, he is a good man. It was evident that he wasn't just helping us build a house, but was that he really cared that we were going to get exactly what we wanted to suit our lifestyle, not just now but in the future as well. I think that its something that sets him apart from every other sales consultant from every other builder that we spoke to. Peter really cared about us, and it showed. So thankyou Peter, we really appreciate all your efforts, all your hard work, all the phone calls, all the follow up…and I know we will love the house (when its done).
I work as an Account Manager, so I understand the value of good customer service and I also understand the impact of bad customer service. Research indicates that if a customer has a good experience with a service/company, they will tell 2 or 3 people about it. If a customer has a bad experience with a service/company, they will tell 7 or 8 people about it. But if a customer has such a good experience that they actually become an advocate for the company / service, they will tell 12 or 15 people about their experience.
Our experience with Peter has made my wife and I real advocates for Rossdale. I really believe that he should be recognised for his superior work ethic. Give the guy a raise or something…I believe you've got the best sales consultant in the state. Hang onto him!
J & S Tostevin
---
A & N Brown
Having now almost settled into our new home, Nicki, Sam, Elliot and I want to express our sincere thanks to all the tradespeople who did such a great job on our home. Having been first time builders we entered the process with some nervousness. However, overall we are most pleased with the final result and the quality of the build.
A special and big thanks goes to Phil Singlewood for his first class supervision of the project. I personally appreciated the opportunity to liaise closely with Phil and for his willingness to discuss issues etc. as they arose.
Also thanks to Rob Gosling and Heather Fleming for the important part they played in the building process. They were at all times professional and prompt in their dealings with us.
We have no hesitation in recommending Rossdale Homes in the future and already are getting favourable comments from family and friends on the quality of the build.
Wishing you all the best for the remainder of the 2011.
A & N Brown
Rob Gosling
---
S Franzin
To whom it may concern,
I am writing to acknowledge the outstanding work Rob Gosling has done for me these past few months. He has been an amazing help in assisting me in building my first home.
I would like it to be known that I looked at many builders and the packages that they offer whilst in the initial stages. Some people were happy to give me quotes; however they would not go through them with me in detail as I required them to, others judged a book by its cover, and did not give me the time of day, And finally when going into the display homes with my mother, the sales representative spoke to her as if she was to build this home not me. It is for these reasons I did not pay these builders a second visit.
When I walked through the doors of the Rossdale display home in Mt. Barker and met Rob for the first time, he greeted me with the upmost respect. He gave me a brochure and showed me where to go to look through the display homes. He did not push a sale as soon as I came back, he simply asked for my thoughts and was happy to discuss things with me.
I returned the following weekend with a ridiculous plan, as he may remember... I had tried to draw it up to scale and somehow ended up with a house that was equivalent to 450m2. He had a little bit of a laugh, but got down to business straight away. He didn't seem to care how old I was or that I'd drawn a plan an entire city could live in... He politely explained to me that although my plan was possible, it was likely to be rather extravagant budget wise unless I'd won the lotto. It was from there that together we created a new plan that although was similar in layout, was nowhere near as big, we soon discovered that our plan was much like the Envoy.
This all began back in October 2012, after deciding on a plan, I went home on countless occasions with different price guides and tweeks to the plan here and there. I was exceptionally happy with how patient, supportive and knowledgeable Rob was and still is. Honestly, if it wasn't for his help and patience, I probably would have sold my block and moved to Europe by now. I could not have done this without his suppot, and I am especially happy that he treated me as an Adult, not a child looking to waste peoples time.
I would highly recommend Rob Gosling to anyone looking to Build, his knowledge of building is exceptional, he will answer any question thrown his way, and if he cant he'll get back to you within a short period of time with a relative answer.
Thankyou kindly,
S Franzin
Rob Gosling
---
K Arbon
What was your main reason for choosing Rossdale Homes?
The fixed price guarantee; known for good quality and service
What things did you like most about the display home in our villages?
Neutral colours/Styles
What were the 3 best things about our Sales Consultant that assisted you?
1. Had built his own home, so had 'insider' knowledge
2. Gave me the best mortgage broke I've ever come across
3. Very detailed information at every stage.
---
E Bassell
How would you describe your experience with Rossdale homes?
Very welcoming, relaxed and helpful team of staff that we dealt with at with at Rossdale Communication was frequent and questions were responded to promptly and accurately.
What do you particularly like about your new home?
We love everything about our new home, in particular the kitchen and bathroom that Rossdale help us design to suit our preferences.
Look back over your experience of building and moving into your new home, how would you describe the process?
Extremely rewarding, an exciting challenge, lots of fun.
Would you recommend Rossdale to others and why?
Yes, you build quality homes for a reasonable price. They are helpful, understanding and where possible, flexible also.
---
C West & G Curtis
How would you describe your experience with Rossdale homes?
Overall we are very happy with all the dealings we had with Rossdale wile building our new home.
What do you particularly like about your new home?
We love the design of the outside and the floor plan. We love the light the come through the house naturally.
Look back over your experience of building and moving into your new home, how would you describe the process?
We have been very happy with whole process, right from the first conversation with Julie Parry, to working with Michael White, and the outstanding liaison with Courtney.
Would you recommend Rossdale to others and why?
Yes, continual information, clear, each process explained well. Quality of building and finish; with the ability to alter plans and options.
---
P & K Newman
Dear Daniel
We would like to take this opportunity to thank you for your involvement in creating our new home. We have been in our new home for around 4 months now and are very proud of the beautiful high quality home that has been created.
Working with you in the initial stages to design our dream home was a very positive experience. You were very flexible and accommodating when it came to arranging meeting times around our work and family commitments and this made things so much easier for us. You listened to our needs and ideas and provided relevant and realistic advice and suggestions to meet our needs. From the very early stages you seemed to share our vision and know exactly what we wanted to achieve. You provided valuable input throughout the process on features to enhance the design and finish of our house that would fit within our budget. Overall your experience and knowledge throughout the process was invaluable.
We then moved onto the selection process which was a very exciting stage. This was a well organised and straight forward process. Being able to meet with experienced people from each of the selection areas made all of our decisions very easy.
At the building stage our experience was also very positive and we were delighted to have our home ready for handover earlier than expected. Our building supervisor (Matt Leonard) was fantastic, he was very experienced and kept us informed at all times. The way he took the plans and created the reality of a beautiful home is a credit to him. It was rare during the build time if there was not a tradesman on site. Any areas of concern during the building process and after handover were dealt with very efficiently.
Our overall experience with Rossdale Homes has been extremely positive. The entire process from start to finish has been both easy and enjoyable. We receive positive feedback from all who see our house and we have no hesitation in recommending Rossdale Homes to our family and friends.
Please do not hesitate to contact us if you would like any further feedback.
Kind regards
Daniel French
---
D & J Blaess
The first thing that attracted us to Brad was his relaxed, easygoing nature, which was a welcome relief from some of the other homebuilders that we had experienced.
Having worked in the building industry as an Interior Architect, my expectations were very high, and Brad was able to exceed all these expectations in an efficient and friendly manner.
Designing and building as home can be a stressful experience, but Brad made the process very easy with his regular communication and his honest approach.
We were impressed with Brad's commitment to achieve all our design changes and we appreciated his no-nonsense approach.
This made us feel confident that we had chosen the right company to build our DREAM HOME.
D & J Blaess
---
R&J Mckeown
How would you describe your experience with Rossdale homes?
Very Good (A joy to come home daily), delivered on what was promised. Daniel French was excellent, he listened and supported and added value to our plans
What do you particularly like about your new home?
Everything, especially the feature window (Daniels idea)
Look back over your experience of building and moving into your new home, how would you describe the process?
Very good and exciting, Michael was a very patient and caring supervisor.
Would you recommend Rossdale to others and why?
Yes, we have and they are currently building with you!
Daniel French
---
Dr S Dogra
It is our pleasure to write a letter of well-deserved appreciation for Mr Greg Parry. We began our project of redeveloping our property at Mitchell Park in 2009 with the proposal to sub-divide the land to build two houses on the property. Building two houses, (currently half way through) has been an interesting and a challenging journey for us.
Background
In the beginning, we were looking at selling the above property and buying a relatively newer house in another suburb. We had been on the sprint of tireless house hunting; but could not find a suitable home to our satisfaction.
In this process, we happened to meet with Mr Scott Robinson, property Agent of Ray Whites. Scott took us through various options. We could either sell the house, or consider redeveloping the property.
He then suggested that we could even sub-divide it making room for two houses. Having no previous experience of our own in building houses, this process sounded like "Experimenting and Testing", with an additional hindrance of two huge trees on the site. We fixed up an appointment with Greg. Right from the first meeting Greg built up a trust and confidence within us. A seemingly difficult project sounded a bit easy and smooth going.
The communications with Greg projected him to be:
A reliable and committed Consultant who has extensive knowledge of the building industry with a good rapport with the local councils.
Right from our first meeting Greg had impressed us, and his approach made us at ease to go with Rossdale Builders. He understood our thoughts and suggested various options and ideas - leaving to us to decide what would suit our requirements.
The superb qualities of Greg Parry
Greg conducts himself professionally, always does his best to ensure that the service is provided to us to our satisfaction. We have used our liberty in changing around the designs of the house to suit to our requirements. Throughout this process Greg demonstrated his patience trying to create a design that we had suggested. The consultations and services provided by Greg have been the evidence that he has the necessary in-depth technical knowledge combined with the knowledge of other professional local tradesmen working within the area. He kept us abreast with the, necessary permits required in the building work being undertaken on our property and the specialised building regulations which needed to be adhered to at all times during the construction work.
So far we are left with confidence that Greg distinguishes himself amongst the building representatives in the building industry. He provided us with quality, reliable and trustworthy services combined with sound management of our project.
We have so far had pleasant experiences with the Rossdale staff relevant to our project and looking forward to have a fruitful outcome. We have been and in future will certainly also be recommending Rossdale Homes and its staff to any prospective clients looking forward to building homes with a special mention of Greg Parry. My wife Sapna and son, Mayank join me thanking Greg for taking us pleasantly through our project as a good guide and a friend. We wish all the best for Greg.
PS: *we are glad to state that recently, in a crucial meeting with the Marion Council, Greg represented us very well to its staff.
With best regards,
Dr S Dogra
---
A & R Bull
We were very happy with the service you provided us. Rebecca and I looked in many display homes and spoke to a lot of salesmen and you clearly stood out in terms of knowledge, personality and helpfulness. From the moment we walked into the display office at Mount Barker, you were friendly without being overbearing. You allowed us to walk through the display house in our own time and then took the time to sit with us an talk us through the process. We hadn't built a house before and didn't know where to start - we hadn't even purchased the land when we first spoke to you. We are very grateful for all your help in assisting us through what was a daunting process to begin with. You assisted us in making sure the house we wanted to build was suitable for the block of land that we were looking at and then helped us all the way through. It was comforting to know that you were only a phone call away and were always willing to assist in any way and answer any questions we had.
Because of the effort and kindness you showed us, we wouldn't hesitate in recommending Rossdale to anyone looking at building.
Thank you
A & R Bull
---
A and C Passmore
When we were looking at building our family home, we wanted the whole package. Something that we could call home for many years to come, it is a very daunting experience and being our first build we had lots of questions that we needed answered. During our search, we met Rob Gosling at the Mt Barker Display Home. Rob instantly made us feel at home and was the most honest and up front salesman that we had encountered. Rob was always available to talk to and if there was any uncertainty on our part was readily available to put our minds at ease. Rob is a professional who continues to provide a quality service even after the paperwork is signed, showing that he does have a genuine care about his customers.
Thank you Rob for everything and should we ever look at building again you will no
doubt be receiving a phone call from us!!
A and C Passmore
Rob Gosling
---
J & M Osborne
To whom it may concern,
We found Brad Robinson to be an excellent representative of the Rossdale company. His extensive product knowledge was extremely helpful as we planned our new home with him. We were taken step by step through the options available and given detailed prices on the items we wished to include. Brad listened to what we wanted in our house and was able to give us a very accurate initial quotation.
When it came to the designing of our home Brad accompanied us to visit the architect and together we came up with a floor plan that met all our requirements. We were very pleased that our final fixed price contract was what we expected and the only changes to it were ones that we made ourselves.
Brad kept in contact with us during the progress of our building experience, if we had any questions he was able to give us answers. He was genuinely interested and came to visit us to see the finished project.
Overall Brad was helpful, honest and considerate which made us feel secure that we chose Rossdale to build our new home.
Regards,
J & M Osborne.
---
S & S McLoughlin
Dear Daniel,
My wife and I would like to thank you and the Rossdale team for helping us design and build our dream coastal home.
The modifications that you made to the 'Envoy' design to suit our block were perfect, the build quality is excellent and having the keys in our hands so quickly was a great surprise and a bonus.
The build process was smoother than we expected, from the initial design concept, council approval, selections, build stages, through to handover.
We would also like to thank yourself and Damien(site supervisor) for the regular contact throughout the build process, as well as sorting out any minor issues we had after handover. It is great to see a company that looks after their customers AFTER they hand over their hard-earned money.
We have no hesitations in recommending yourself and Rossdale Homes to anyone wanting to build a new home, and look forward to building with you again in the future.
Regards,
S & S McLoughlin
Daniel French
---
K & J Kirk
Dear Sir,
Your company has now completed building our new home, we would like to thank Rossdale for an almost trouble free build. We are very pleased with the end result.
Please pass our thanks to your consultant Peter Work. We sought out Peter to be our consultant because he was our consultant on a previous build with Rossdale (about 10 years before). Our previous build with Rossdale had been very good and when we discovered that Peter was one of your consultants, our decision to select Rossdale again was finalised.
We also wish our thanks to be passed on to Roger Waight our site supervisor, we found him to be excellent. We would gladly have him as a building supervisor again.
The success of our build was largely due to the work that we did with Peter in making sure that the plans and selection etc were right and documented accurately (he probably wished us further at times), but the end result was no significant problems during the build. Roger's task of turning the plans etc into bricks and mortar was then straightforward. During the build there were no changes to the plans and he ensured that all went smoothly.
While we are pleased with the whole project, it doesn't mean that it can't be improved. There are several things that we would change if we were to build this house again and there are several items where Rossdale could do better. Customer communication was poor often calls were not returned and e-mails not acknowledged. Customer confidence in your system is boosted once it is acknowledged that the information has safely arrived in your system and is receiving attention. In the long run it means less work for your staff particularly if it results in them having to rework plans and documentation as vital information about the project has been missed. Overall the "trades" did a good job but there were several instances where a some commonsense rather than 'what is the easiest for me now' would have saved them a return visit or up to four (for one trade) or us thinking this should have been better every time. If the shower door is allowed fully open up then it "clashes" with toilet roll holder (both installed by the same tradesman we think). Just to mention two instances there are more.
The above comments are made to give you a customer's view of what little things distract from otherwise very good project.
If we were to build another house then Rossdale would once again be the "favourite" to be chosen as our builder and the odds would shorten if Peter and Roger were able to be a part of the team.
Ours faithfully
K & J Kirk
---
Trotta (Port Vincent)
I'd like to thank you Leon for your positive approach to our tricky building project. Nothing about our project has been standard since we had a sloping block of land, in a rural area and faced challenges for approvals for everything from septic system management to the orientation of the building on the land and a few little hiccups along the way. Leon is clearly a team player, listening to what we needed and then working with others to get the best outcome for us. He was always enthusiastic and keen to help, as well as being quick to respond to our calls and requests. His honest, helpful and knowledgeable approach really helped us on our way.
Trotta (Port Vincent)
Leon Margaritis
---
C Lane
Dear Sir
RE: ROB GOSLING
My new house is now under construction and I would like to commend Rob Gosling, who was my sales consultant, for the excellent work he did in helping me to plan and build my dream home.
From our very first 'meeting' when I visited the display home for the first time, Rob was friendly and helpful without being pushy. When I returned to the display village a second and third time, he remembered me and what I had spoken to him about, which I found encouraging, given that he meets and speaks to many people for only a few minutes at a time. This made me decide to speak to him specifically once I had decided that I wanted to advance my plans to build a house.
He was very accommodating in being able to meet with me at the various pre-building stages at times that suited me. He was even happy to come to look at my block of land and stand in the mud in the pouring rain.
I had an idea of what I wanted in a home and while I was using one of the display homes as a base plan, I did in fact make many, many changes. If there were things that I was unsure about, Rob was able to offer suggestions and alternatives for me to consider, without pushing them on me. He used his extensive experience in the housing industry to help me to improve the floor plan of my home and make it more practical.
Rob took the time to get to know me and my likes and dislikes. When I knew what I didn't like, but didn't know what I wanted, Rob was able to use his vast knowledge of building materials to offer possibilities or alternatives. He was also able to draw on his knowledge of past Rossdale plans and present them to me to combine with my plan as possibilities for changing the front aspect of the house.
Rob was always happy to answer my questions, no matter what or how many there were (and there were very many). If he didn't know the answer on the spot, he would find out and email me with answers. Each time I thought of new possibilities on my wish list for the house, he happily got quotes from head office and was able to present them in a timely manner. This allowed me to consider my choices and be fully informed to make decisions about which items I wanted to include in my house. He was also happy to give me information that would allow me to start looking at selections, such as bricks and tiles, well before I had finalised plans. This allowed me to make sure I knew exactly what I wanted and approximate costs, which of course leads to peace of mind.
At each stage, Rob gave me time to read and absorb the documentation. He was able to keep the process moving, but I always felt in complete control of that process and at no stage did I feel that I was under pressure to make decisions. Once I was satisfied with my choices and the quote, Rob ensured that I understood everything with regard to the contract and the building specifications, prior to my entering into a contract to build with Rossdale.
Upon handing me over to the construction team, Rob indicated that I could still contact him if I had any issues or problems. Although I have not had the need to do this, I know that I could have relied on him to follow through with anything I might have contacted him about.
I am very pleased that I had Rob 'on my team' in the planning of my new home and can most definitely recommend him to anybody who may be looking to build with Rossdale.
Yours faithfully
C Lane
Rob Gosling
---
D & P Squire
Dear Brad,
We are writing to let you know that we are truly grateful for the professional and excellent service you gave us throughout the planning and development of our proposed home at Myrtle Bank.
It was unfortunate that we could not sell our existing home and proceed with the project, however throughout the whole process you continued to work extremely hard to meet our requirement and a tight schedule.
Your friendly service was really appreciated and should the opportunity arise again for us to be in the house market, you will be the first to be contacted. We would certainly recommend you and Rossdale homes to anyone contemplating a new build.
Once again many thanks.
Kind Regards
D & P Squire
---
J Mburu & L Kamunya
Our experience dealing with Mr. Leon Margaritis has been very wonderful. He has been very helpful, professional and a source of great knowledge. For us been first time home buyers, Leon has made the whole ordeal painless and stress free. Leon takes time explaining each and every detail and is always available to answer our questions. He was very patient with us when choosing the house plan that suited us and we are grateful for the plan he came up with. We would not hesitate dealing with Leon again and definitely will recommend him and Rossdale Homes in general.
thanks
J Mburu & L Kamunya
Leon Margaritis
---
Mike Semmler
Chairman and Board Members,
I write to you on behalf of my wife and myself, to commend the work which has been done for us by your company.
Our first building having gone into liquidation, we trusted our salesman, Leon Margaritis to do what he felt best for us. I have recently retired and have never owned, let alone built a home, before. We were not disappointed when Leon chose Rossdale as his new employer.
He listened to us, showed personal interest in us and our circumstances and your company dealt very generously with us. In Leon you have a man of integrity who relates well with people, now in your employ. He is a valuable asset. We have certainly trust him.
Building projects are complex to say the least and we want your board to know that our site manager, Matt Leonard, did not resile from the challenges our project presented to him. An outstanding manager, his good people skills, energy and honesty were on display. Very pleased.
Steph became our customer service manager, and is transitioning from the understandably "cannot do" finance department to the expected "can do" customer service role. She too has potential in her new role and should be encouraged.
It has been a good experience at Rossdale Homes and we would not hesitate to encourage others to consider your company when building.
Yours faithfully,
Mike Semmler (Rev Dr)
Leon Margaritis
---
B Riddle & K Shields
To whom it may concern.
My partner and I wish to express our sincere gratitude towards Rossdale Homes and especially building consultant James Phillips for the caring and professional approach which was taken during the construction of our very first home.
After only a few weeks of house hunting in early 2013 my partner and I fell head over heels in love with a Rossdale Homes design labelled 'Mawson' and it was in this very display home that we first came into contact with building consultant James Phillips. Upon having our first meeting with James it was clear to us that James was relatively new to selling houses; however his building knowledge and customer service was simply second to none. James also displayed a very caring and honest approach towards his work and especially towards his clients, to which we are particularly grateful for.
My partner and I have now been living in our new home for almost two months now and cannot be happier with the outcome. The workmanship is of the highest quality standards and it is evident that much consideration was taken during the construction of our home.
We wish to thank all those at Rossdale Homes especially James Phillips who have helped make our dream a reality and turn our house into a home.
Sincere Regards,
B Riddle & K Shields.
---
L Riddle
Dear James,
I just want to pass on to you my thanks for the great job you did with Ben & Kim and their first home.
Having a building background my husband Malcolm was exceptionally sceptical and we were both over protective, but your honesty and gentle approach won the day!
And Malcolm is the first to admit that the quality of their home is quite good and they had very few hiccups along the way.
So thank you. I know their home was your first sale. I hope it will be one of many more to come.
Regards,
L Riddle
---
D Poulton
We have been working closely with Leon Margaritis from Rossdale Homes since June 2013. He has been an absolute pleasure to work with and has always been there for us if ever we needed help with any queries regarding the design process of our home or just basic questions that we were unsure off. He has helped us greatly in the design of our house and we couldn't be more happier with the end product. As this was our first home we were very cautious about hidden costs etc in our contracts. Leon has done his utmost to advise us from the start about any costs that may pop up in our fixed price quote which has helped us a lot in organising our Finances etc. Overall we feel we are very fortunate to have met Leon and to have him as our builder and cannot wait to see what the final product looks like once its all finished.
D Poulton
Leon Margaritis
---
D McKay
Hi Leon
I have just finished building an investment property with Rossdale Homes. I met with Leon Margaritas initially when he was with another company and he has looked after me extremely well. He understood what I expected and how I wanted the project setup and I cannot thank him enough for his professionalism and integrity. His follow up calls to see how the project was going made the whole process more personal and very easy.
The building went ahead without any problems and I have been very impressed with the finish and competency of all the trades involved and the project was completed in the timeframe allowed. The office staff were also very efficient and made sure everything was covered from the contractual and selection side of things.
I would definitely recommend Rossdale homes to anyone looking to build their first home or any other property.
D McKay
Leon Margaritis
---
A & C Attick
Good Evening All (Roger, Helen, Peter and Rod)
 
It is with much excitement and pleasure that we have had handover of our new home in Redwood Park with Roger today.
 
Without Peter's amazing patience with all our questions (over a few years!!), Helen's excellent customer service and attention to detail and Roger's expertise and patience with yet more of our questions… our dream home would never have been completed, or even started.
 
We can't thank you all enough or recommend Rossdale Homes highly enough and we will not hesitate to refer your company to others in the future.
 
Thank you again and please pass our thanks on to Roger and our email to Rod as we did not have their email addresses.
 
Thank you also for our lovely cooler/picnic basket and bottle of wine!!
 
Have a great weekend,
 
Thank you and kind regards
 
A & C Attick
---
M Polimeni
I wish to commend Leon Margaritis for going above and beyond his duties. He not only performed his job thoroughly and flawlessly, and I found him very punctual to return my phone calls to him with any concerns I had. He took on the task of correcting and rectifying previous errors from the pre-existing plans I had given him. He also liased and re-designed plans which I had for my existing residence for a carport which I needed to construct, which was a Council stipulation before I could go ahead with plans for my new dwelling. He saved me $10,000 on the carport construction and also added value to the existing dwelling by improving the access to the house and taking it away from the corner.

Leon took on a very difficult project in this situation and amended already approved plans to be to my greater satisfaction.

Regards

M Polimeni
Leon Margaritis
---
M & L Wildash
As we settle into our new home, we wanted to take a minute to thank Rossdale, James Phillips & Matt Leonard for making our journey in this experience an absolute joy.

It was a pleasure to work with James who listened to what we wanted in a house and not what he 'thought' we should have.
The service we received was exceptional!

We could not have asked for a better Sales person to guide us through the process.

James' experience and patience served us well. His knowledge in the Building industry is
Invaluable.

James is a true professional and in a class by himself.

A big thank-you to Matt Leonard our site manager for his great input into getting the house finished well before time. Nothing seemed to be a problem for him, he always kept us up to date with everything & making sure we were happy with what was going on.
All Staff we dealt with were outstanding, we had no problems with any one, they are all a great asset to Rossdale.

We will be highly recommending Rossdale & staff to all our friends and relatives who mention Building a new home!

Thanks again and best regards,

M & L Wildash
---
K and V Beard
In July 2015 we completed building our Rossdale home at 16 Furlong Drive St Clair.

We would like to take the opportunity to thank Rossdale for the great service but in particular
Matt Leonard and Julie Parry.

Julie started the whole process and stuck with us right through to handover. She always made us feel confident that everything was in hand.

Matt was allocated as our supervisor and was always approachable, helpful and honest. He at times went above and beyond to ensure we got everything the way we wanted to the highest quality.

I can't praise them enough and with your company motto of 'Trust is a must' can say they certainly delivered on that, we trusted them wholeheartedly.

We would not hesitate to recommend Rossdale to other prospective home builders and would suggest they see Julie on day one and ask for Matt as building supervisor if they decided to proceed.

Thank you for our beautiful home.

Kind regards,
K and V Beard
---
Ming
I have dealt with Rossdale several times purchasing a house and constructing a house. I would be very happy to continue with Rossdale if I buy or build in the future. I thank sale person, selection girl, site manager, custom service person, fanancial manager, and receptionist for their support and help. I would like to acknowledge all the construction workers and tradies for the hard work during hot summer.

I am especially grateful to Mr. Chen Xie for his professional and considerate companion during the whole journey starting from first contacting, designing and its adjustment, to applying for council approval and signing contract. He was always patient to listen to my requirements or queries, discussed thoroughly about solutions and was open and upfront. When it came to construction jargons, he helped to translate into plain language and can explain technical matters professionally and precisely. He provided me with detail information about taxation, invest-benefit results. He was trustworthy and reliable just as Rossdale puts "Trust is a Must". I strongly recommended Mr. Chen Xie to friends from various background to get their dream house, in particular, people from China owing to his additional full understanding of culture.

Ming
Chen Xie
---
D & A Allen
We had to pleasure of negotiating our new house utilizing the services of our Building Consultant, of Rossdale Homes.  This is a long process that can't be rushed.  Through numerous meetings, emails, phone calls, amendments, backtracks and changes of mind, our Building Consultant supported our decision-making process the whole way.  A young man of personal integrity.  I commend him to future home builders.

D & A Allen
---
C Keynes & J Morris
My mother and I are currently building two homes next door to each other with Rossdale homes.
We have dealt with Leon Margaritis right through the process, from the very early stages of thinkings and wonderings to signing contracts and moving to the construction stage. Throughout the entire process Leon has been very patient and extremely helpful.
My mother spoke to Leon on the phone even before we met him and his manner certainly encouraged her to have a look at the display homes at Northgate. We first met him at the Rossdale display homes where he was informative, not pushy and had all the information we needed at his finger tips. I think if he had approached us in a more high powered way rather than in the quiet but confident manner he did we might have been "put off" as neither of us had sold our homes or made any real decisions.
Leon has always been available and accessible and extremely approachable. He has spent the time following up queries and then explaining things carefully to both of us to ensure we understand processes.
Leon has helped make the whole process pleasurable.

C Keynes and J Morris
Leon Margaritis
---
S & R Niemz
"Over the past 18 months we have been planning to build a house from the initial idea to design to construction. Having never built before the whole process was a little daunting for us and we really didn't know what we were in for. After researching and having conversations with many popular residential Builders around Adelaide we decided to build with Rossdale and quickly formed a good relationship with our Consultant Mr. John Stubbs who we met at the Portrush Rd Display Centre, Glenunga.

We instantly found a liking to John as his down to earth and honest approach gave us confidence in some of the biggest decisions we were about to make as a couple. Throughout the planning and designing stages John treated our plans and ideas as if they were his own and his attention to detail when looking over our drawings was helpful. When small problems arose John did his very best to rectify them in a timely manner and communicated to us throughout.

John made himself available to work within our busy time schedule: whether it be on the weekends or after hours which we found very helpful and made the process smoother. The communication we experienced with John was clear and he always followed by email, text or phone call ensuring our questions were answered.

We would recommend John as a building consultant to our family, friends and anyone considering building with Rossdale. A pleasure to work with, we would definitely use him again!

Thanks John Stubbs!!"
S & R Niemz
---
H & K Patel
"Thanks for your support and cooperation for building our first and new house. We are happy from your guidance and support. We have seen that you are always ready to solve questions anytime we had. Thanks again John that we find a good and supportive person like you in our bigger project of life."
H & K Patel
---
B & G Downard
"We first met John when we were looking for a block of land on which to build. We located a block which John had superimposed on line an image of one of the range of Rossdale homes. This approach for us made it very easy to visualize how a home would fit on our proposed block. This stimulated our interest in approaching John to see what kind of home we could build if we bought this block. John explained to us how we could have flexibility in the design and choice of a home if we built with Rossdale.

This was the start of a relationship with John which soon developed into a friendship and a guiding hand to work through the building process. This extended to helping us with the clearing of weeds and grass from the building area on the block, when there was extra growth since the original site clearance. To attending with us, a Holdfast Bay council planning meeting to gain planning approval for the house. To be only a phone call away if we needed information about selections, house design benefits, the sequence of stages of construction and many other things we may have been unsure about.

We have appreciated his positive attitude, his sense of humour and his friendship. We would recommend any or our family or friends to approach John for a chat about their building plans. We feel sure they would receive the same experiences we have outlined."
B & G Downard
---
P & J Tan
"As first time builders we were a little daunted by the building process, but John's product knowledge and helpful and friendly nature were invaluable in planning and designing our new home. John explained step by step the options available and gave detailed prices and options on items we hoped to include. He listened as we explained our list of 'wants and needs', helped with the design and provide us with options and detailed prices.
 
His initial quotation was very accurate and met with all our requirements and we were delighted that our final fixed price contract was what we expected and the only changes to it were ones that we made ourselves. Thanks John for making it all so easy and for the fantastic professional service you have provided us. It has been a pleasure and a laugh working with you."

P & J Tan
---
R Thiele
What things did you like most about the display home in our village?

Construction style and process and the Fixed Price guarantee.

What were the 3 best things about our Sales Consultant that assisted you?

Approachable, willing to make changes then more changes, then more changes.
Available to be contacted any time and very understanding.


Leon Margaritis
---
M Polimeni
How would you describe your experience with Rossdale Homes?

My experience in general was very good Leon was exceptional. My Foreman was great as well.


Leon Margaritis
---
L & E Crompton
How would you describe your experience with Rossdale Homes?

Overall fantastic love the new house finished beautifully Leon deserves special mention would not have signed up if it wasn't for him. We were 99% signed up with another builder. But they never returned calls, never replied to emails etc. Whilst waiting for their correspondence we dropped by Rossdale display home and met Leon. He did exactly what he said he was going to do. Every question we had he answered. When unsure he said I will find out and get back to you and he actually did. We had some quite specific requests and he wasn't fussed at all. We soon realized Rossdale was for us and we would end up with a better home. It was definitely Leon's cal relaxed manner, easy going nature that got us on board. Not an aggressive salesman just did his job really really well.

What do you particularly like about your new home?

The overall quality looked at many builders and Rossdale seemed the best quality at still affordable price.

Looking back over your experience of building and moving into your new home, how would you describe the process?

Straight forward, easier than expected. Far easier than friends who have built with other companies.
Leon Margaritis
---
F & C Mahlburg
We have been well pleased with all elements of the building process with Rossdale. Initially what appealed to us were the company's reputation & the opportunity to have a custom-designed plan that suited both the block & our needs, as many companies allow very limited changes to set designs.

Peter Work brought great insight & experience into the planning stage &, with our house now completed, we're thrilled with both the floor design, elements incorporated in the build, and the quality of the build.

Although the planning stage felt drawn out, once started the building process was smooth & the trades involved were very competent. Michael White, our site manager, worked hard to ensure that our house was finished by (actually it was on!) the target date. Contact with him was via the office rather than direct, but he attended promptly when potential issues or problems needed to be solved.

Helen Grammatopoulus provided excellent customer service throughout the build time; &other office staff provided efficient and pleasant service.

We would not hesitate to recommend Rossdale to prospective home builders.

F & C Mahlburg
---
Natasha
A big thank you to Leon Margaritis (sales consultant) and Michael White (site supervisor) for all their help and guidance, to all the Rossdale trades people that contributed in building my house, and to the office staff, Stephanie (customer service coordinator), Linda (accounts), Teresa (selections), that kept me informed throughout the build process.

Before deciding on Rossdale most of my weekends were spent going through different display homes with my mum (always good to have a 2nd opinion!) and we kept on going back to the Rossdale ones at least 3-4 times! Leon I found was knowledgeable about the build process, and that gave me the confidence to go ahead with Rossdale.

So, to anyone that's looking to build a new house I can highly recommend Rossdale Homes, excellent workmanship and build quality, house was completed within time frames, prompt response by staff about any queries, and just really nice home designs to chose from.
Leon Margaritis
---
M Abourizk
This whole process of building an Adelaide base investment property was managed with me living in Sydney. I chose Rossdale Base on its good reputation.
A friend of mine recommended you. Even though we never met, I have a great house built on time with little fuss.

I would describe you as:
1. Very responsive
2. Kept me in the loop
3. Always available



---
J Burpee
"The new house is now completed and I can't express my pleasure in the result. Given that we had to commence with a blank canvas, all you had to work with was a list of requests, a location and land size, the results are fantastic. I can't think of anything from my list that has not been included, and your suggested inclusions, of which I had no knowledge ie stacker doors, have added to the great outcome.

Tour support during construction, was also invaluable. You were always available to guide me when I was unsure regarding plan and progress. I can remember an unexpected call from you on your day off to enquire how things were progressing!

I have no hesitation recommending your services to anyone. This is the third house which I have built with rossdale, because of the good services provided. The other 2 being much easier because I selected from plans, with minor adjustments. I'm glad fate led in your direction and I will have years of enjoyment."
---
C. Cynkar
Thanks for showing us through yesterday night and the beer.

It was good to have a beer with you and see what we collectively managed to achieve for the house.
We are over the moon with the house and really, really happy and thankful for all of your knowledge, tips and advice.
 
I could go on but you know how happy we ware with all your help and Rossdale in General.



---
Doug & Linley
"Hi Guy,
I hope you and your family had a good Christmas and New Year.  Our new house build has commenced and currently the iron roof is being installed.

We thought it would be timely to provide you with the current progress and to reiterate our personal thanks for your effort, in the planning, design and approval processes.

This is our first build and when we walked into your office it was very pleasing to have someone of your knowledge and expertise across the whole building process, which assisted us to make decisions around our requirements.

We would like to acknowledge the work and advice you provided to enable us to develop our whole site, including site excavation, extensive stone wall retaining, and 10x12meter shed.

Your experience in the industry enabled you to facilitate introductions for us to an excellent site excavator, landscaper, and company able to prepare site and build shed prior to commencement of the house building process. I also know that you had extensive communication with the local council to resolve the CWMS location issues, and enable the shed build to proceed in the location we wished.   

Our house build has progressed to this stage without any issues and we believe this is as a result of the preliminary work you undertook in the lead-up to the design and approval process.

Many thanks once again for your assistance.

Regards,
Doug & Linley"
---
Tram Vu
"Guy Henderson is very professional in his field of expertise. He's knowledgeable, has wide connection and very helpful.

Guy provides great service, and was prepared to meet me where it suited due to my work commitments.

The land division was tricky and dealing with the gas supply, which wasn't in my street, was one of the things Guy looked into for me, which I know as not expected. He also helped liaise with the Surveyor and Conveyancer.

He has sound advices and understands his client's needs.

I was very happy working with Guy.

He's friendly and honest.

I can very highly recommend him."



---
R & S Heaysman
We are extremely pleased with the high level of service and professionalism that has been shown to us during the whole process of acquiring an investment property through Rossdale Homes.

The seminar evening was informative without being an information over load, we met various members of the investment team from Rossdale Homes and other key business's assisting in making the whole process work smoothly.

We were after the least hands on process possible, the Rossdale team made that a reality from the beginning through to the hand over. We chose a full turn key option which is fully project managed by Rossdale Homes right down to the letter box number.

Contact and progress updates were regular, and our involvement was minimal, very minimal. Rossdale Homes have put a great team together to make this happen, our mortgage broker, Craig from Sapphire Mortgage Dynamics expertly guided us through from the beginning looking at investment options within the range of properties that Rossdale Homes offered through to the setting up of the mortgage, progress payments and loan structure to suit our needs.

At handover we were met at the property by Brooke (our lovely contact at Rossdale Homes), Craig King who managed the handover process, Craig Vasey our mortgage broker and our appointed rental property manager Tom Hissey.

Our investment property is tenanted at 8% higher than the amounts shown during all discussions and to add icing to the cake the bank valuation came in higher than the full purchase amount for the build.

Love your work team, thanks to all involved.


---
B. Carpenter
"Hey Hendo,
Thanks for taking the time to run through our initial house contract last night with us, form outset we have felt comfortable in your hand and last night was a nice reminder we made the right choice to deal with you from the outset, we believe you have our best interest at hear and we cant ask you for any more than that and both of us are extremely thankful for everything you have done for us thus far...!!!"



---
K. Wicks
"I first met Guy a few years ago when building a house in 2009 with Rossdale. I had an instant respect for Guy as he was genuinely interested in helping Tom and I. During the time we spend trying to suss out plans, move walls and make our house exactly what we wanted, Guy was there making sure everything could and would be done. Guy is someone that goes above and beyond for people and now days this is a quality that is not see very often. Guy is a very generous person that has an amazing rapport and genuine interest in other people and their lives."



---
L & A Nuske
Guy we are very glad we chose Rossdale Homes, we heard some real horror stories, and we are very happy we did not encounter the same issues. The quality of the build and timeframes were both above expectations.

Thank you for your help and patience in planning our job and ensuring we had the features we wanted and could afford.

The only thing that would have made the process easier, we to move our furniture in for us…


---
M. King
My experience with Rossdale Homes during the construction of two new homes in Port Noarlunga was very positive. I was particularly impressed with the assistance and guidance provided by Guy Henderson form the planning phase, through the construction phase to final handover. It wasn't a quick sale approach and move onto the next customer, the lines of communication were genuine and forward to my next project with Rossdale Homes.



---
Dusko & Dragana
"Our building experience has bee a big learning curve. Our experience with Rossdale Homes, Absolutely Great. We especially enjoyed designing our own features and put everything where we wanted it to be.

Our Supervisor was open to talk to and approachable, and followed up on items that needed fixing up.

From a sales point of view, Guy, you worked through all our ideas and plan changes, the result, we ended up with a design that we love. Your patience and commitment to our project, during the process, was fantastic. We would recommend you and Rossdale Homes to our friends."



---
T. Murphy
"Our new Home has met and surpassed expectations, thanks for the painless and on time (to the exact day) building process. It was nice to find that many extras we chose were actually included; and that it was no problem to modify even the smallest detail of the home to suit our individual needs.

Most of surrounding neighbors were stung buy substantial hidden costs from their builders for excess soil removal, extra site works etc, and although my site was not immune to these problems I was not charged a cent more that I was quoted.

If we build in the future the choice will be easy..."


---
A & S Napier
"Guy Henderson from Rossdale Homes helped us with the design, planning and costing of our project. We found him to be knowledgeable and very easy to deal with. We would recommend him to anyone looking to build with Rossdale Homes."
---
D & J Newell
"We would like to thank you for your invaluable help and assistance with our redevelopment project over the past 8 months.

Your input, professionalism and attention to detail has been outstanding, and made the planning approval process as 'hassle-free' as possible…

Thanks again for your time and support."



---
D & L Clarke
We first met Guy in early 2013 at a consultation for a proposed development of our 1950's house in Glenelg North.

We had done very little to the property for 20 years and it was run down to say the least. We were hesitant to even have people inside due to its condition.

Guy made us feel at complete easy when viewing the property only seeing its potential not downfalls. We immediately had a good feeling about Guy and the company he represented, he was positive, professional and very supportive of our financial position and we had no hesitation in moving forward with Guy leading his team.

Guy's industry knowledge, attention to detail and advice regarding design, fittings and re-sale potential were invaluable with the result being a beautiful house that we are incredibly proud to own.

Throughout the build our whole family became very close to Guy and by the end we classed Guy as a family friend.

We kept in regular contact with Guy over the next few years and in 2017 decided to demolish a property we owned in Brighton to build 2 2-storey houses. The existing house was at the end of a cul-de-sac and was a very irregular shaped block.

Guy spent a great deal of his own time helping us with this project in the initial stages – all unpaid. We decided to take Guy's advice and moved ahead once again with Guy and the company he represented to develop the property.

As the property had to be built on one neighboring boundary due to the irregular sized blocks the development was classed as Category 2 and had to go to public consultation. This triggered opposition from 3 neighbors that continued for 18 months.

During this time there was multiple re-designs, Council meetings during and after hours and a great deal of animosity from the neighbors – it was a very stressful and difficult time.

Guy was our savior during this time – he continually grounded us and kept the project moving. There were many setbacks and many times we were going to give in and just build a single property, but Guy kept motivating us to keep true to our original plan. This was all done by Guy with no payment and his own huge workload.

We can honestly say that if it had not been for Guy we would have thrown in the towel – instead we have now been granted approval for the 2 properties and with a clever design we are looking forward to building over the next 12 months.

As an indication of Guy's professionalism and generosity he came to our house last night to do a final run through of the plans before going to working drawings and what should have been a 2 hour meeting commencing at 5pm went for 5 hours finishing at 11pm, and it was Guy who kept persisting that we review every item to ensure the properties were perfect. This is after Guy has worked all day.

We cannot speak highly enough about Guy Henderson, I think that the greatest accolade about Guy is that we treat him as a friend, and we trust him completely.

Our friendship has been formed by mutual respect and after the recent highs and lows encountered throughout the Brighton project, we know that it will last a very long time.




---
Sarah & Danny
Very happy with our home, we highly recommend Leon Margaritis who was our building consultant. He helped us through some challenging times with finance dealing with our broker direct and we wouldn't have built if it wasn't for his patience and professionalism. Our supervisor Paul Stringer was great and helped us if we always had a question, selections process took a bit of time but happy with the finish and quality of our home. We would highly recommend Rossdale Homes and to deal with Leon for peace of mind.
Leon Margaritis
---
Chris Eva Luck
Our building consultant Leon Margaritis was amazing from start to finish even coming to our handover, the building supervisor Tom Parker was exceptional on site and very communicative both by telephone and email. We had issues with our neighbour with building on boundary and both Leon and Tom were more than helpful to assist with this frustraing matter which got resolved but did delay our build slightly. The quality of the build is very good and they didn't hesitate to fix any minor imperfections after hand over. I would highly recommend Leon Margaritis and his team to build to my friends and family, his knowledge and detail with council made the preconstruction process very simple and we didnt feel pressured throughout the building process.
Leon Margaritis
---
Pats
I have had the best experience with Rossdale. Would give 5 Stars++++++ recommendation for Jessica Ciotti who has helped me with the build process journey. Looking forward for completion shortly
---
Bec
We can't thank everyone at Rossdale Homes enough, for the excellent service we have had the whole way through.


We have been fortunate to have Guy Henderson as our building consultant. He has been easy to get along with, comfortable to talk to & listens to our concerns & finds a solution. He knows what he's talking about & has been very flexible with appointment times, as we both work full time.


We also have Steph, as our go to for any questions or amendments we may have. She has been a pleasure to deal with & has also been lovely enough to bring up some issues with our design, that had originally been overlooked, & help us find a solution to fix them.


As our home is only half built, we will be able to update this once it has been completely finished, but overall, if we ever build again in the future, we look forward to working with everyone at Rossdale again :)
---
Jack
The build process was quick and easy. We were kept up to date with everything through the build process and our building consultant Tiff was always willing to answer any questions that we had. Our site supervisor would always return our calls in a quick manner and was more than willing to assist with anything we asked for during the build. I couldn't recommend anyone else to build with expect for Rossdale.
Tiffany Hall
---
Mark & Yvette
From the beginning of the process, it was all about what we wanted. Having never gone through this before (but having heard of lots of horror stories from other people who had built - not necessarily with Rossdale), we were worried about what would go wrong! We couldn't have been more happy with how smooth the process was. From our first meeting with Rob Phillips at the display home - who was a great source of information on the process and finer details of the build - to the hand over with the site supervisor Damien, the process was relatively painless. Well done Rossdale. They were always happy to discuss any queries we had or solve any problems that arose (usually of our making) during the build without complaint. The tradesmen they use have a great eye for detail, even the bricklayer making sure that the brickwork on the pillars on the front veranda lined up with the brickwork on the house - what workmanship! The finish on the house was superb. We would like to offer the following as points of improvement on an already good process - we would have liked more regular information on how the build was going without us having to ask (perhaps monthly updates or monthly schedule of works) and having to go all around the city and outer suburbs for our selections was a pain - we live in the Hills and had to go out as far as Holden Hill to choose our selections. These are very minor points in an otherwise positive experience and we would always highly recommend Rossdale to anyone wanting to build.
Rob Phillips
---
Ike
Leon Margaritis has been of great assistance in making the drawing of the house plans an easy and rewarding experience. I acknowledge the thoughtfulness and expertise he showed in the preparation for the build. This would have been my second build with Rossdale.
Unfortunately due to ill health I was unable to carry through with the build. During this time Leon has been most understanding.
Leon Margaritis
---
Steph
We started the process of building two houses in September 2015. There was a significant amount of preparation that was needed such as land division and engaging a private planner and organizing some of our own suppliers in addition to your regular council approvals etc. We originally chose a design that was off the plan and altered it so much that it was no longer considered off the plan but a custom design. I assume that this made the price go up quite a bit. During the planning stage, it felt like we had to always check the changes we requested on the plans and drawings at the next meeting because we noticed that these were not always being followed through on. There were bumps along the way where we expected a bit more communication with regards to where the process was at and what/who we were waiting on but once we received all the necessary approvals and signed the contract earlier this year, construction began in February/March and both houses were completed in July. We were amazed at how quickly and smoothly the actual build happened. Overall, we found Rossdale to be fairly reasonable as there were changes we made during the late stage planning process and where we would have been charged an additional fee, Rossdale waived it as a gesture of good will. Huge thanks to Leon (sales consultant), Damien (site / building supervisor) and Steph (customer liaison) who were always willing to assist whenever we called and that was much appreciated.
Leon Margaritis
---
Littlehampton
Hubby & I researched builders for a few years. Signed with one that went bankrupt & almost signed with another until finally going with Rossdale. They are hands down the best quality for the price. We did a lot of negotiation whilst still residing interstate. This was not a problem at all, we found everything straight forward & easy.


We dealt with Leon Margaritis. He was friendly & really helpful without being one of those obnoxious salesmen! He was prompt with phone calls, emails & clear communication. You never got the impression he was making stuff up, when he was unsure he would say so & get back to you with answers.
We found Rossdale very accommodating to our needs/requests. For example we really wanted a natural hardwood timber floor. For this to be done well it needs to be installed before the cabinetry. Builders don't usually allow this, flooring is done after handover. But management were willing to negotiate & work something out so that we could get the finish we desired.


The only thing we weren't 100% happy with was the 2nd fix carpenter. His finishes & attention to detail let the other trades work down. Having said this he no longer works for Rossdale. Being very picky now hubby & I also went over every weekend & swept out the entire house & put rubbish in bin etc so the worken came to a clean site each week (they were pretty messy) Overall we absolutely love our house. Very happy with the product, customer service & experience. We recommend Rossdale if you want a quality home for a great price. There are plenty cheaper but the quality is shocking & plenty that have exceptional quality but they cost a fortune.
Leon Margaritis
---
Zoe
From the first appointment with James at Rossdale to discuss the options of our build to the handover with our fantastic building supervisor Matt, our build was flawless. Rossdale were very transparent and helpful & walked us through the entire process. James was always accommodating & never tired of my endless & naive questions. During the build there was open communication and the ability to view each stage as it progressed. Matt went above & beyond what was required of him & took the time to double check details before any mistakes were made. The trades are of the highest quality which resulted in the most professional & high standard build. I would definitely build with Rossdale again.
---
Angelo
Our building consultant Leon Margaritis was amazing from start to finish even coming to our handover, the building supervisor Tom Parker was exceptional on site and very communicative both by telephone and email. We had issues with our neighbour with building on boundary and both Leon and Tom were more than helpful to assist with this frustraing matter which got resolved but did delay our build slightly. The quality of the build is very good and they didn't hesitate to fix any minor imperfections after hand over. I would highly recommend Leon Margaritis and his team to build to my friends and family, his knowledge and detail with council made the preconstruction process very simple and we didnt feel pressured throughout the building process.
Leon Margaritis
---
R Taylor
Rossdale happily accommodated my self drawn plans and ideas and turned them into a home I love. Leon Margaritis interpreted my non- builder language with patience and good humour. I never felt as though anything was too much trouble to change. Steph Zeilonka , my office contact, answered emails in a timely manner. Matt Leonard project managed in a calm and professional way whilst being genuinely friendly and understanding. Linda Hutchinson - post build maintenance, attended to any concerns in a timely and friendly manner. The maintenance team and builders were friendly and professional.
Building is an exercise in patience. It wasn't the fastest build and its important to keep a perspective. I'd say allow longer than the projected completion date if you don't want to be stressed. Its inevitable that things will change or be delayed and alter the time frames.
Similarly with the pricing. Whilst the initial pricing was very low I allowed quite a bit extra for the final amount. This is because their standard spec range is quite limited and was not to my liking. As with all builders, their show homes include many products and featuresthat are not part of the standard specs.
Rossdale were very happy to include non standard products from other suppliers as long as I obtained written quotes and submitted them.
My house is finished to a high standard and there have only been minor maintenance issues which have been addressed promptly and in a friendly manner. I recommend having other tradesmen inspect the work after handover - they seem to love telling you if something hasn't been done properly. 18 months in I discovered my chimney flu wasn't installed to code and this was promptly dealt with.
The final cost was accurate to the cent with the contract price. Rossdale's fixed price guarantee gives peace of mind. I have recommended them to friends who are currently building.
My only criticism is that the process was not always clear from the written documents I was given and I had unnecessary anxieties about cost penalties that did not materialise.
Rossdale seem to genuinely care about the satisfaction of their customers.
Leon Margaritis
---
Buddhika & Dilrukshi
We are greatly delighted with the service you provided to us during the process of building our dream house and we highly appreciate Rossdale Homes for happily accommodating my self-drawn plans and ideas.

Our building consultant Leon Margaritis was amazing from start to finish and he walk us through the entire process which made it easy because we never built a house before. Your input, professionalism and attention to detail has been outstanding, and made the planning approval process as 'hassle-free' as possible.

Our site supervisor Paul Stringer is an amazing person, we had some issues with our neighbour with building on boundary and Paul was more than helpful to assist with this frustrating matter.

We would have no hesitation in recommending Rossdale Homes to all our friends and family.


Leon Margaritis
---
Goutham
We have had a positive experience, building our first home, with Rossdale Homes. From the preliminary service to the final handover, it had been a smooth sailing. Leon Margaritis (Building Consultant ) is experienced, and he provided us with several valuable suggestions about various aspects at the designing, and contract stages . His service was indeed reassuring, and Leon guided us through the crucial initial stages. The building progress thereafter was hassle free, and went on as scheduled. The customer service coordinator and the interior designer were helpful, with their prompt communication and professional advice, respectively. Tom Parker ( the site supervisor), was professional and amiable; apart from providing comprehensive information about the usage and maintenance matters, his diligence was evidenced by his prompt completion of all the handover items, and ensuring a gratifying experience for us, at the time of final handover. We are satisfied with the overall standard of workmanship, and are particularly impressed with external and internal finishing. I would recommend Rossdale to anyone who are keen to build a quality home.
Leon Margaritis